Russian troops are planning to advance on Kryvyi Rih - Vilkul
Sunday, 24 April 2022, 22:41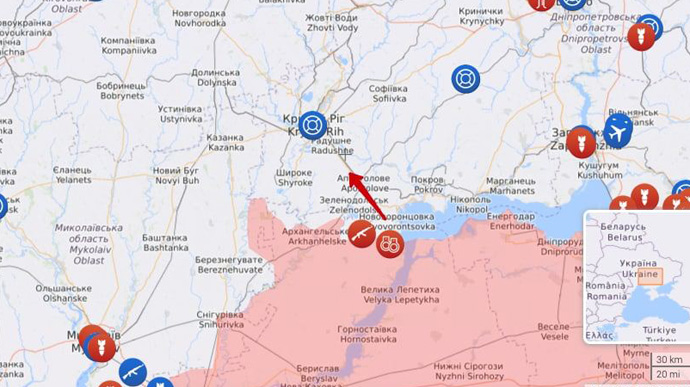 Alyona Mazurenko – Sunday, 24 April 2022, 22:41
Oleksandr Vilkul, Head of Kryvyi Rih Military Administration, said that Russian occupying forces are preparing for an assault on the city, possibly in the next few days.
Source: Oleksandr Vilkul on Telegram
Advertisement:
According to Vilkul: "Enemy troops are forming a group to carry out an offensive in our area [i.e. on the city of Kryvyi Rih] in Kherson Region. We expect them to possibly begin the offensive in the next few days.
But we know more about them than they think, we understand all their plans and we are completely prepared for all possible developments."
Details: Vilkul said that the garrison of the city of Kryvyi Rih is prepared and all its military units are prepared. A multi-level defence system has been put in place and fortifications have been built in Kryvyi Rih.
Work continues to strengthen all lines of the city's defence: "If you see that things are being sawn, cut, dug or built somewhere, don't run around recording it on your phones and calling all the services you can think of. And definitely don't post it all on the Internet."
Vilkul also said that work is underway to help evacuate people from the front line: "Kryvyi Rih is providing buses and ambulances, and we have ensured medical and social assistance is in place."
According to Vilkul: "Over the past 3 days, more than 5,000 residents of Kherson Region have been evacuated to various cities and regions.
For those who have to stay overnight in Kryvyi Rih before continuing onwards, we will organise an overnight stay. We will resettle those who stay with us longer in schools, kindergartens and territorial centres [for social services]. In total, more than 100,000 displaced people have already passed through Kryvyi Rih, and 50,000 are currently in the city."