"Did you want another Srebrenica? Are you satisfied with the horror of Bucha?": Yermak's adviser talks tough to Europe's leaders
Sunday, 3 April 2022, 11:30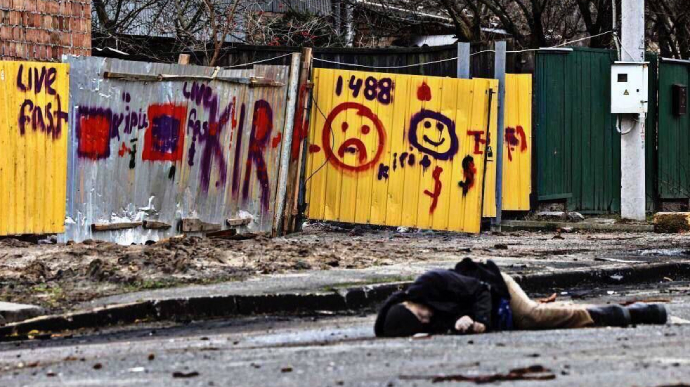 VALENTYNA ROMANENKO - SUNDAY, 3 APRIL 2022, 11:30
Adviser to the head of the Presidential Office Mykhailo Podoliak showed photographic evidence of the Russian invaders' atrocities in the Kyiv region and spoke harshly to European partners who are not daring to stand up decisively to the Russian Federation.
Source: Podoliak on Telegram
Advertisement:
According to Podoliak: "The main thing, according to our European partners, is not to provoke the Russians, right? (Dramatic irony). The main thing is not to start World War III? The main thing is that the Russians do not get offended and do not use... Use what? Rockets, aerial bombs, tanks, massacres of civilians, bombing of residential areas, mass shootings like in the concentration camps? What else have they not used?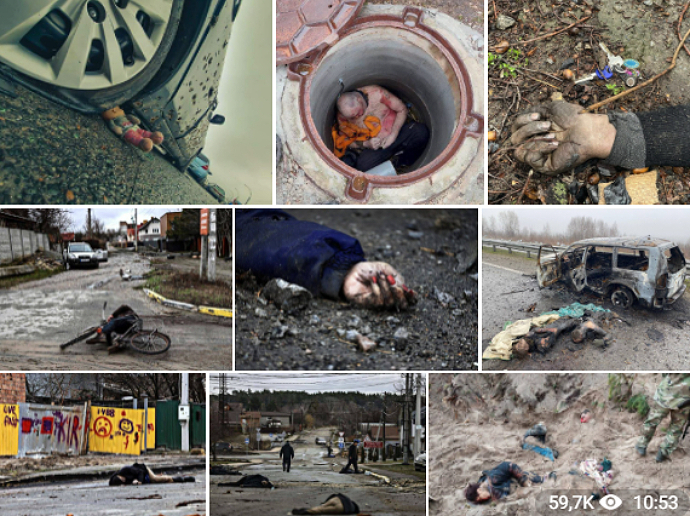 As a result, the world got the total unspeakable horror of inhumanity in Bucha, Irpin, and Hostomel. Hundreds, thousands of murdered, maimed, raped, bound, raped again and then killed. Hundreds, thousands of Ukrainian civilians. Murdered with particular brutality.
Uncompromising and all-knowing former and current "leaders of Europe", hundreds of current European politicians, eating heartily and sleeping peacefully in their beds now, have you no desire to look closely at this photo-archive of Hell-21, organised by the Russians in the Kyiv region? Did you want a 21st-century Srebrenica? Did you get it? Are you satisfied? Did you want to reincarnate Treblinka, by encouraging the "Russian world"? Did you want to be reminded of the hellish horror of crematoria working, burning people alive because they were Ukrainians? Trying to turn your back again? Organise another summit to be concerned and shake your head?
Is it so inhumane to ban Russian literature from European universities?
Take another close look at the thousands of mauled, raped, burned Ukrainians. In the twenty-first century. As part of a "special operation". Torn apart by RUSSIANS. Now tell the world again that Russia is OK, it's business, you can't ban Rachmaninoff. Take a look and speak up. Or turn away. The main thing is not to provoke them. And then let them slaughter Ukrainians en masse..."
Background: Podoliak called on international partners to act more decisively against the Russian aggressor to stop the war against Ukraine, in particular - to impose an embargo on all Russian energy resources and goods.