Deputy Prime Minister of Russia attempts to force Kherson region to join "the Russian family"
Tuesday, 17 May 2022, 22:21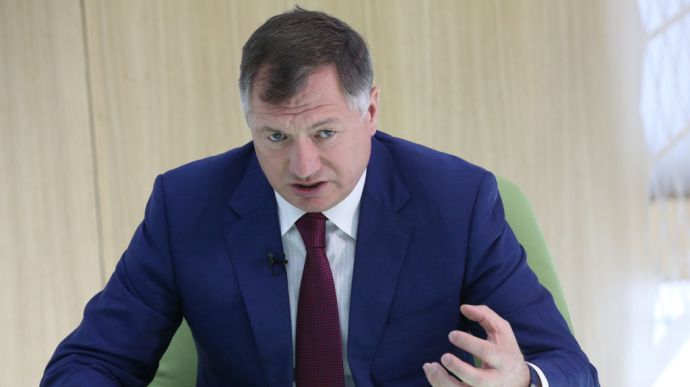 KATERYNA TYSHCHENKO - TUESDAY, 17 MAY 2022, 22:21
Deputy Prime Minister of Russia Marat Khusnullin has visited Russian-occupied Kherson region and stated it would take a worthy place in the "Russian family".
Source: RIA Novosti
Advertisement:
Details: The Russian news agency stated that Khusnullin was in the Kherson region "on a working visit".
Quote: "We believe that Kherson has great prospects and that (the region will take) a worthy place in our Russian family.
"We welcome everyone, we invite you to cooperate - there is nothing to be afraid of, we will live together and continue to work," the Deputy Prime Minister said.
Background: Earlier on Tuesday, the puppet head of Russian-occupied Crimea, Sergey Aksyonov, said that he has visited occupied Kherson and offered Kherson residents a "partnership" and "fraternal relations".