"Hands tied, shot in the knees": new mass grave discovered in Kyiv region after Russian invasion
Monday, 13 June 2022, 17:07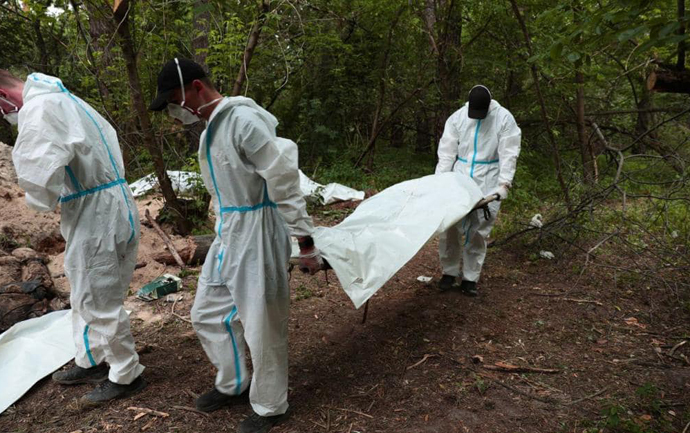 ALYONA MAZURENKO — MONDAY, 13 JUNE 2022, 17:07
A new mass grave was discovered in Kyiv Oblast, where Russians tortured and shot 7 civilians.
Source: Andrii Niebytov, Chief of the National Police of Kyiv Oblast
Advertisement:
Quote from Niebytov: "7 civilians were tortured and then brutally shot in the head by the Russians..
The mass burial of the executed civilians was discovered today (13 June - ed.) on the sites where the soldiers of the Russian Federation were stationed near the village of Myrotske, Bucha district.
Many victims had their hands tied and had been shot in the knees. We are currently working to identify the people killed."