Mariupol: Occupiers burn all books from the library of the Church of Petro Mohyla, including some unique ones
Sunday, 26 June 2022, 02:00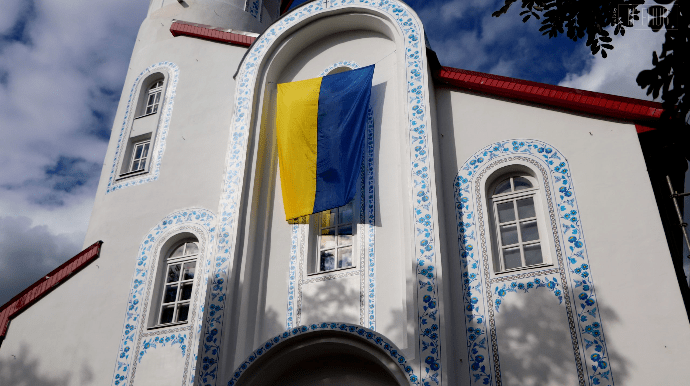 ANASTASIIA KALATUR – SUNDAY, 26 JUNE 2022, 02:00
The occupiers have burned all the books from the library of the church of Petro Mohyla in Mariupol.
Source: Petro Andriushchenko, advisor to the Mayor of Mariupol
Advertisement:
Quote from Andriushchenko: "In the Church of Petro Mohyla, Ukrainian Orthodox Church, at the suggestion and with the assistance of Russian Orthodox Church priests in Mariupol, the entire extensive library, collected by volunteers and benefactors, was confiscated and burned in the Church courtyard."
Details: It is reported that the library contained several unique copies of Ukrainian-language publications, which are now lost forever.
The Church of Petro Mohyla was built with the support of the local residents and entered in the Book of Records of Ukraine as containing the largest Petrykivka painting.
Previously:
The Russians, accompanied by security, brought a delegation of the Moscow Patriarchate to the city. The Russian Orthodox Church instructed the collaborators to resume the work of the temples and pray for the Russian military.
According to Andriushchenko, the occupiers are now deciding whether to demolish the Petro Mohyla church or reformat it according to the canons of the Russian Orthodox Church.