Russians hit Chernihiv and Cherkasy oblasts in second wave of missile strikes
Sunday, 26 June 2022, 16:37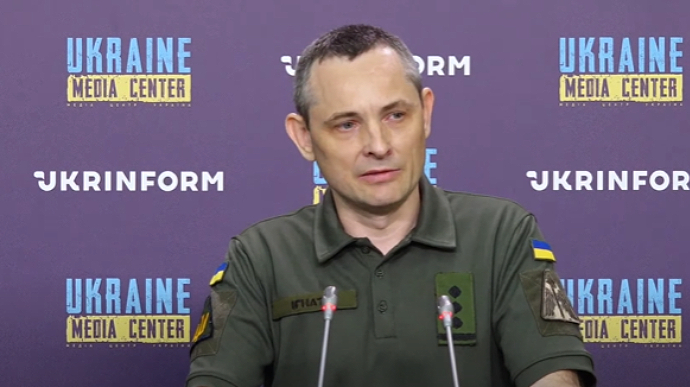 VALENTYNA ROMANENKO — SUNDAY, 26 JUNE 2022, 16:37
During the second wave of missile strikes on Sunday, Russian troops hit the Chernihiv and Cherkasy oblasts.
Source: Yurii Ihnat, spokesman for the Air Forces Command of the Armed Forces of Ukraine, on the 24-hour newscast on the Priamyi (Direct) TV channel, and speaking to UP
Advertisement:
Quote: "According to information as of this morning, the first strike on Kyiv was carried out by up to 6 missiles (from the Caspian Sea - ed.). Some of them were shot down by our air defence system.
Then another class of missiles - x22s - were launched from the territory of Belarus by Tu22M3 aircraft: there were 2 strikes on facilities in Desna (Chernihiv Oblast – ed.) and 2 strikes on Cherkasy Oblast."
Details: As Ihnat clarified in a comment to Ukrainska Pravda, there were no repeated explosions in Kyiv in the afternoon: residents of the capital could hear the echo of rockets arriving in neighbouring regions.
Background:
On 26 June, the occupiers struck Ukraine's capital. At least one person was killed and six injured as a result of a missile strike on Kyiv. Twenty-five people were evacuated from a nine-storey building.
A few hours later, the alarm was sounded again across almost all of Ukraine. A missile strike near Cherkasy is known to have damaged an infrastructure facility, killing one person and injuring five others.