Explosions heard near bridge in Kherson – media
Tuesday, 19 July 2022, 12:17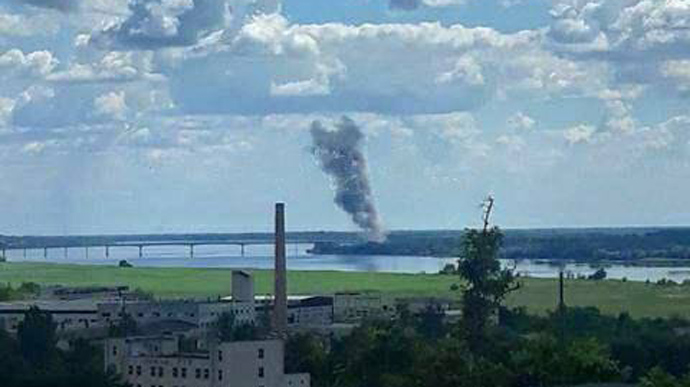 IRYNA BALACHUK — TUESDAY, 19 JULY 2022, 12:17 PM
On the morning of 19 July explosions were heard in the occupied city of Kherson.
Source: correspondents of regional news outlet Suspilne; Kremlin-aligned Russian news agency RIA Novosti; posts on social media
Advertisement:
Details: Russian propagandists report that the Ukrainian Armed Forces fired six missiles at Russian military targets in [occupied Ukrainian city of - ed] Kherson. And that five of them have allegedly been shot down by the air defence of the Russian forces.
According to RIA Novosti, one rocket fell near the Antonivka Bridge.
An explosion is also reported in the area of Chornobaivka.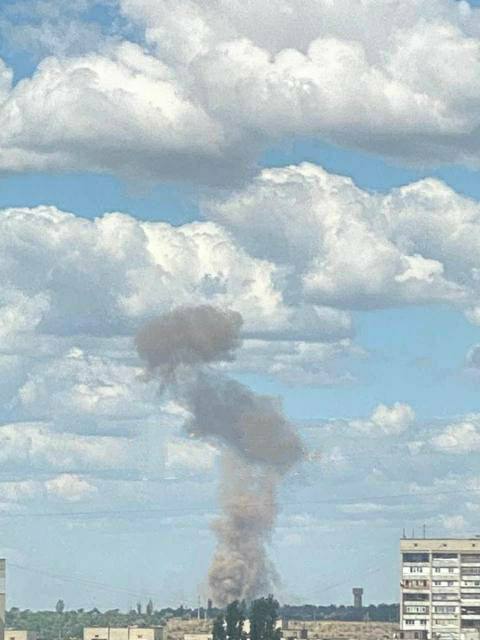 Photos of the explosions appeared on social media.
Background:
In recent weeks, the Armed Forces of Ukraine have been destroying many of the Russian forces' ammunition depots in Russian-occupied cities.
On 18 July, the Armed Forces of Ukraine struck a stockpile of weapons, equipment and ammunition near Raiske and an ammunition depot in the vicinity of Beryslav in Kherson Oblast. The Russian forces' facilities were destroyed.
Earlier, the Armed Forces of Ukraine targeted the Russian army's ammunition depot in Nova Kakhovka.
At the beginning of July, an ammunition depot in occupied Donetsk, which the Russian invaders had located in the Kamaz Centre in the Kyiv district of the city, was blown up.
A massive attack on the airfield of temporarily occupied Melitopol, where Russian soldiers were stationed, was also reported.