A tractor hit an anti-tank mine in Kyiv Oblast
Friday, 22 July 2022, 20:29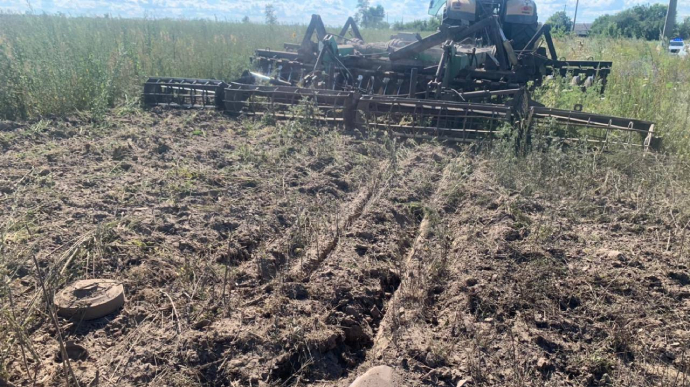 ROMAN PETRENKO – FRIDAY, 22 JULY 2022, 20:29
Near the village of Andriivka in the Bucha district, a tractor driver hit an anti-tank mine while carrying out agricultural work. The mine blew up, but he was not injured.
Source: Oleksii Kuleba, head of the Kyiv Oblast Military Administration, on Telegram
Advertisement:
Quote: "Luckily, there are no victims. The driver was not injured.
I would like to remind you all once again to be careful and pay attention to safety! Take care of yourself and your loved ones. Some fields, forest areas, bodies of water and other areas remain unexamined".
Details: The Kyiv Oblast Military Administration reminds the public that demining in Kyiv Oblast is not yet finished.