Danilov comments on strikes on military infrastructure in Russia: Ukraine will not flinch
Wednesday, 27 July 2022, 21:44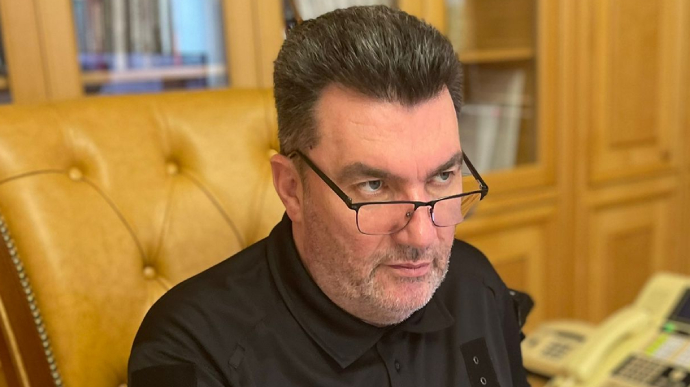 ALYONA MAZURENKO — WEDNESDAY, 27 JULY 2022, 9:44 P.M.
Oleksiy Danilov, Secretary of the National Security Council, said that if necessary, Ukraine "will not hesitate" to destroy military targets within the territory of Russia.
Source: Danilov on air during the joint 24/7 newscast
Advertisement:
Quote: "If it becomes necessary (to carry out strikes on the territory of the Russian Federation - ed.), then believe me, no one's hand will tremble to sign what needs to be signed, so that those sites (from where shelling is carried out - ed.) which you mention will be destroyed.
Moreover, the President's statement that we will respond in the territories where everything is coming from confirms this... We know about all the ordinance and missiles fired from planes or ships at our country."
Details: According to the Secretary of the National Security Council, Ukraine knows the places from where the Russian invaders are shelling our territory.
Moreover, 74% of rocket attacks by the Russian invaders have hit civilian infrastructure: schools, hospitals, shopping centres and cultural centres.
Also, according to Danilov, the Russians are releasing inaccurate, outdated missiles across Ukraine.
Danilov believes that the end of the war will result in Russia decolonising.
Quote: "It (the Russian Federation - ed.) will get rid of the colonies it had seized in the past, where it had colonised whole peoples, deprived them of their language, historical identity... As a result of this brazen war, which Russia unleashed on our territory, it will lose all this."
He added that worldwide, supporters of the division of Russia into separate states are holding conferences where they are drawing a map of the break-up of the Russian Federation.