Slovakian Minister of Defence: Ukraine doesn't have our MiG-29 jets
Sunday, 14 August 2022, 14:51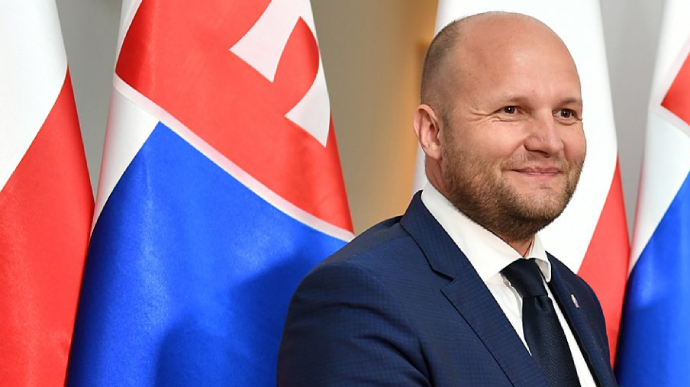 EUROPEAN PRAVDA – SUNDAY, 14 AUGUST 2022, 14:51
Jaroslav Naď, Minister of Defence of the Slovak Republic, has denied the reports that Slovakia has already handed over MiG-29 jets to Ukraine.
Source: Jaroslav Naď on Facebook, quoted in European Pravda
Advertisement:
Quote: "Our MiG-29 fighters are not in Ukraine. This is false information. They are still at Sliač [military airfield in Slovakia - ed.]. They will protect our airspace until late August, and then you will be able to see them at SIAF [Slovak International Air Festival - ed.] on 27 August, where we will officially bid them farewell.
We are negotiating with our allies and partners regarding what to do with them next. No decision has been made yet. We will let you know when that changes."
Details: Four years ago, Slovakia ordered 14 F-16 fighter jets from the US. Initially, the country was supposed to receive the first few aircraft as early as this year, and the rest of them in 2023. However, they will not be shipped until 2024. The American fighter jets will replace Slovakia's current fleet of MiG-29.
In late April, Naď said that Poland was prepared to protect Slovakia's airspace after the MiG-29 aircraft are retired and until the arrival of the new F-16 jets.
Czech Republic will also be able to deploy its fighter jets to help protect Slovakia's airspace from September onwards.
Background: In early July, Eduard Heger, Prime Minister of Slovakia, said that his country might be able to send its MiG-29 fighter jets and Soviet-made tanks to Ukraine, but refused to discuss the details at the time.
Journalists fight on their own frontline.
Support Ukrainska Pravda or become our patron.