Ukrainian Armed Forces destroy 2 Russian S-300 missile systems and damage Kakhova Bridge – Operational Command Pivden (South)
Monday, 22 August 2022, 02:00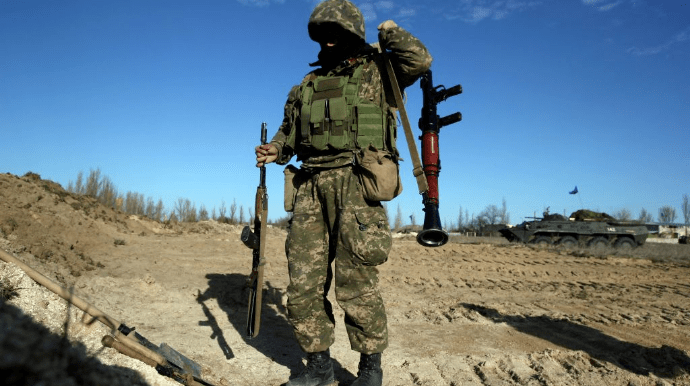 MONDAY, 22 AUGUST 2022, 02:00
On 21 August, the Armed Forces of Ukraine destroyed two Russian S-300 missile systems, a Giatsint-S self-propelled gun and a Msta-S self-propelled howitzer in southern Ukraine.
Source: Operational Command Pivden (South) on Facebook
Advertisement:
Details: The Ukrainian Armed Forces have killed 20 Russian soldiers in southern Ukraine.
In addition, they destroyed a Russian surveillance radar, a Nebo-M mobile integrated multi-functional radar system for detecting aerodynamic and ballistic objects, two towed 120-calibre mortars and three armoured vehicles.
Russia's total losses have yet to be confirmed.
Meanwhile, Ukrainian aircraft carried out two airstrikes on a Russian strong point and a concentration of Russian military personnel, weapons and equipment near Oleksandrivka and Burkhanivka.
The Ukrainian Armed Forces have also "adjusted the carrying capacity of the Kakhovka bridge" [i.e., they struck the Kakhovka Bridge to prevent the Russian forces from using it to transport military equipment and personnel - ed.]
Journalists fight on their own frontline. Become our patron, support our work!