The Ukrainian armed forces stopped 10 attempts of the enemy to storm cities and villages on the border of Luhansk and Donetsk regions
Tuesday, 9 August 2022, 08:38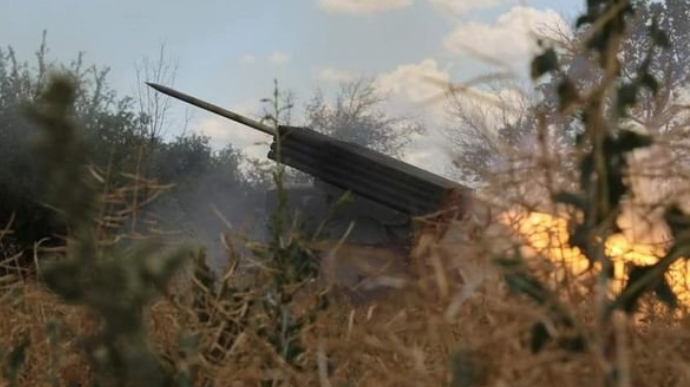 VALENTYNA ROMANENKO — TUESDAY, 9 AUGUST 2022, 08:38
The Russian army is putting pressure around the Luhansk region in order to deprive the Armed Forces of Ukraine of the opportunity to strengthen other areas.
Source: Serhii Haidai, the head of the Luhansk oblast military administration on Telegram
Advertisement:
Quote from Haidai: "The enemy is using all available weapons to force the armed forces of Ukraine to focus their main efforts here and prevent any manoeuvres.
Over the past day alone, our military stopped 10 enemy attempts to storm cities and villages on the border of Luhansk and Donetsk regions. The occupier's aircraft tried to work near eight settlements."
Details: According to Haidai, the Russians launched a missile strike, made two attempts at tank attacks, and hit settlements with mortars.
Journalists fight on their own frontline. Become our patron, support our work!