Russians may prevent IAEA mission from visiting key Zaporizhzhia Nuclear Power Plant facilities – Minister of Energy of Ukraine
Thursday, 1 September 2022, 10:48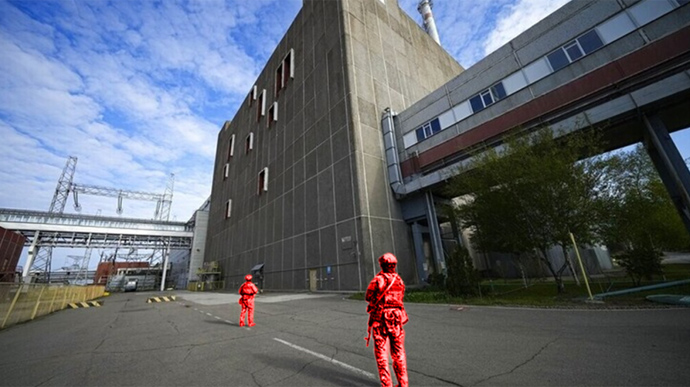 IRYNA BALACHUK – THURSDAY, 1 SEPTEMBER, 10:48
Russian occupiers may prevent the IAEA mission from visiting key facilities that need to be inspected at the Zaporizhzhia Nuclear Power Plant (ZNPP).
Source: Herman Halushchenko, Minister of Energy of Ukraine, on air of the national 24/7 newscast; Interfax-Ukraine news agency referring to a source close to the mission
Advertisement:
Quote from Halushchenko: "It is crucial that the Russians really allow access to those facilities that the mission aims to inspect. We understand that there can be manipulations: [the occupiers could] show them pictures or deviate the route, where in fact the mission simply will not be able to see what is happening. And then, of course, that can cast doubt on the results."
Details: According to the Minister, the Ukrainian side discussed a list of ZNPP facilities to be inspected with the representatives of the IAEA mission. He added that these proposals almost completely coincide with the assessments of IAEA experts.
Halushchenko emphasised that now the mission works in a new format, going to the scene not after the fact of an event taking place [such as a nuclear catastrophe - ed.], but in advance – to "offer protection against the barbaric acts that Russia is committing at the ZNPP".
The minister added that the mission of the IAEA should first of all, in addition to a purely technical function, show the threats to nuclear safety posed by the presence of the Russian military, their weapons and heavy equipment on the territory of the nuclear plant.
Ukraine expects that the mission will result in the liberation of the ZNPP, its return under Ukraine's full control and further demilitarisation of the territory around the plant.
At the same time, Interfax-Ukraine reports that the IAEA mission is currently at a checkpoint in Novooleksandrivka, approximately 20 km from the front line.
Members of the group can hear explosions from afar. Now the movement of the convoy has been stopped, as mission representatives are waiting until "it will be safe".
Background:
On the morning of 1 September, an International Atomic Energy Agency (IAEA) mission set off from the Ukrainian city of Zaporizhzhia and headed for the nuclear power plant in the Russian-controlled town of Enerhodar, despite reports of intense shelling in the area.
Energoatom reported that operating unit 5 at ZNPP has been automatically shut down due to shelling by the Russians.
The Ministry for Foreign Affairs of Ukraine stated that the actions of the Russian army are endangering the work of the mission of the International Atomic Energy Agency, which is heading for the occupied ZNPP.
Journalists fight on their own frontline.
Support Ukrainska Pravda or become our patron.