"Dostoevsky's demon made me do it," says Russian propagandist who called for Ukrainian children to be killed
Monday, 24 October 2022, 22:04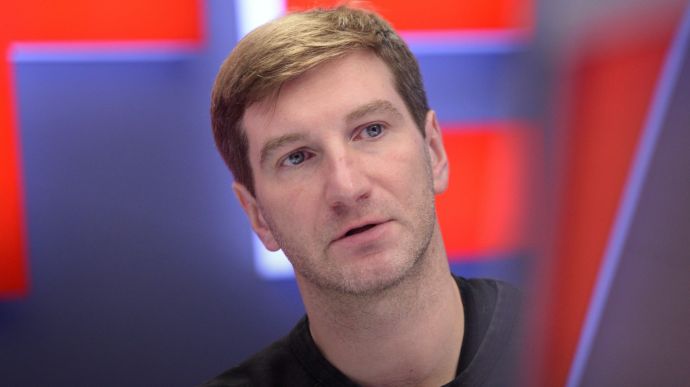 UKRAINSKA PRAVDA — MONDAY, 24 OCTOBER 2022, 22:04
Anton Krasovsky, a Russian propagandist from the Russia Today channel, recorded a video excusing his words about the need to drown Ukrainian children who believe that Russia is occupying the territory of Ukraine.
Source: Krasovsky's appeal
Advertisement:
Details: He says he repeatedly "goes too far" on the broadcasts and does not wish anyone to die. Krasovsky also claims he "will never forgive himself."
Quote from Krasovsky: "I am on this broadcast dozens of times a month and, from time to time, the demon sitting on one of my shoulders can take me too far, as Dostoevsky wrote. And that's one of the times he took me too far. Sometimes I try to decide whose life is more important, more necessary, and more correct. I'm an idiot. There are no such classifications of lives…
I am to blame before all the mothers who were horrified to hear these words. I am guilty and I will carry this guilt with me, it will be in my dreams and sorrows for the rest of my life. I am guilty. I'm not sure this sin can be redeemed. I always wanted to be better than the enemy. My country wanted to be better than the enemy, and I'm a fool, mixed up good with evil, screwed up, and dropped the ball. I don't know if you can forgive me. I will never forgive myself."
Background:
Anton Krasnovky proposed that Ukrainian children who believe that Ukrainian territories are under Russian occupation be drowned. He said this in a conversation with the Russian writer Sergey Lukyanenko.
After that, Russia Today's Russian propaganda channel stopped working with Krasovsky.
Journalists fight on their own frontline. Support Ukrainska Pravda or become our patron!