Situation with electricity in Kyiv is challenging, but blackouts are controlled
Sunday, 6 November 2022, 16:44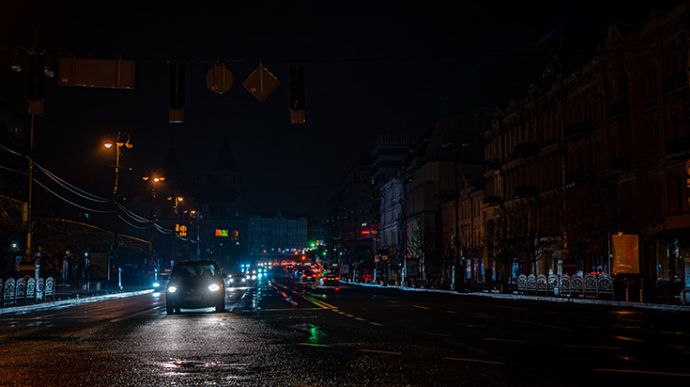 Kyrylî Tymoshenko, Deputy Head of the Office of the President, has said that during the day on Sunday the situation with electricity supply in Kyiv was difficult, but the blackouts are controlled.
Source: Tymoshenko on Telegram
Quote: "The situation as regards electricity supply to consumers in the capital is difficult today.
Advertisement:
Apparently, every resident of Kyiv is feeling it now. But most importantly, temporary blackouts help energy companies stabilise the power grid. Preventing a mass blackout.
The important thing is that the temporary blackouts that are being effected now are controlled."
Background:
Vitalii Klychko, Mayor of Kyiv, has not ruled out a complete power outage in Kyiv with no electricity, heating, water or communications. He is calling on Kyiv residents to stock up on essentials and to consider temporarily moving out of the city.
Later, The New York Times, citing Roman Tkachuk, Director of the Department of Municipal Security of the Kyiv City Administration, wrote that the city plans to evacuate 3 million people from Kyiv if there would be a complete blackout.
However, Tkachuk later assured residents that as of 6 November, everything is under control in Kyiv, and there is currently no reason to talk about a possible evacuation of residents.
Klychko assured that today [6 November] there are no reasons for panic, residents of Kyiv live and work.
Journalists fight on their own frontline. Support Ukrainska Pravda or become our patron!