EU Council decides on ˆ18 billion package for Ukraine despite Hungary's veto
Saturday, 10 December 2022, 18:51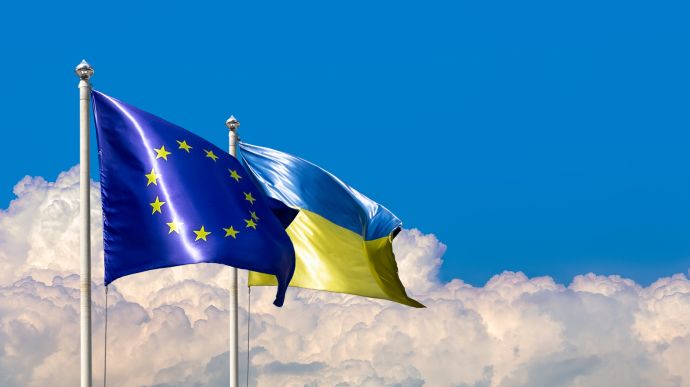 Despite a veto by Hungary, the Council of the European Union has reached agreement on a legislative package that will enable the European Union to provide Ukraine with financial assistance in the amount of €18 billion in 2023.
The agreement was announced by the press service of the EU Council on Saturday, writes European Pravda.
The proposal was adopted by the Council on 10 December through a written procedure and will be submitted to the European Parliament for possible adoption next week.
Advertisement:
The package provides for a structural solution to financially support Ukraine in 2023. The amount to be lent to Ukraine in 2023 will be €18 billion, and the loans will have a 10-year grace period.
EU member states will cover most of the interest costs from external assigned revenues. Guarantees for these borrowings will be provided either from the EU budget or by member states, the press service said.
The programme aims to provide short-term financial assistance, funding for Ukraine's immediate needs, rehabilitation of critical infrastructure, and initial support for sustainable post-war reconstruction, with a view to supporting Ukraine on its path to European integration.
Hungary had opposed the EU's decision to provide Ukraine with the €18 billion aid package.
According to the European Commission's initial proposal, the aid package required a unanimous decision by all 27 EU member states. However, due to the Hungarian veto, the current Czech presidency of the EU Council was looking for a way to have the decision adopted without Hungary, the German news agency DPA explained.
The solution is that the loan guarantees – if Hungary maintains its veto – will not be covered by the EU budget, as originally planned, but will be taken on by individual EU member states. This meant that a unanimous decision by all EU member states was not necessary.
However, Hungary still has time to join this process. If Budapest changes its position, the guarantees will be covered from the EU budget, the agency writes.
Hungarian Prime Minister Viktor Orbán said that although Budapest has blocked EU macro-financial assistance for Ukraine, it does not actually oppose financial support for Ukraine; it just believes it should be granted in a different way.
Journalists fight on their own frontline. Support Ukrainska Pravda or become our patron!