Putin gives orders to increase Russian army and strengthen its border with Finland
Tuesday, 17 January 2023, 11:06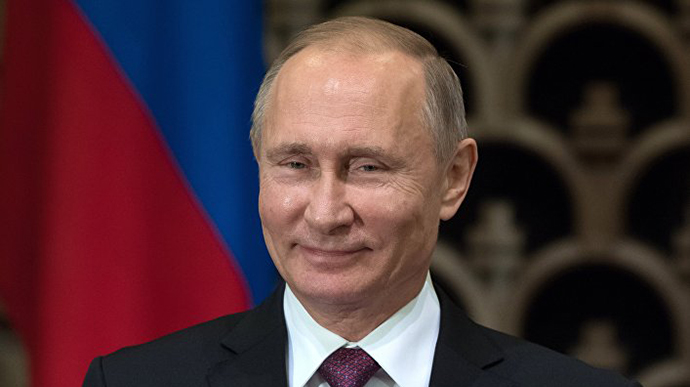 Vladimir Putin, the President of the Russian Federation, has given orders to increase the country's army to 1.5 million servicemen in the next three years, as well as to create an army corps and two military districts near the border with Finland.
Source: Russian state-owned news agencies RIA Novosti and RBK, referring to a statement by Sergei Shoigu, the Minister of Defence of the Russian Federation
Quote: "The President of the Russian Federation has made a decision to increase the number of servicemen in the Armed Forces to 1.5 million.
Advertisement:
Ensuring the military security of the state, protection of the new federal subjects and critical facilities of the Russian Federation can only be guaranteed by strengthening the key structural components of the Armed Forces."
Details: Shoigu has announced that the increase in the number of troops and "large-scale changes" in the composition of the Russian Armed Forces will be carried out during 2023-2026.
Along with the increase in the army, the Russians are planning to:
create two new inter-service strategic territorial associations: the Moscow and Leningrad military districts;
form an army corps in Karelia;
turn seven brigades into motorised infantry divisions;
strengthen the combat component of the Navy, the Air Force and the Strategic Rocket Forces.
Reference: Both the Karelia and Leningrad oblasts of the Russian Federation border Finland, which has applied for NATO membership amid Russia's full-scale invasion of Ukraine.
Background:
On 21 December 2022, Sergei Shoigu, the Minister of Defence of Russia, claimed that the Russian army must be extended to 1.5 million soldiers. He was also planning to increase the draft age limit in Russia and increase the number of contract servicemen.
In August 2022, Putin set the staff number of Russia's Armed Forces at the level of 2,039,758 people, out of which 1,150,628 are military personnel.
Journalists fight on their own frontline. Support Ukrainska Pravda or become our patron!