US estimates Russia's approximate losses in Ukraine: "significantly more than" 100,000 people
Friday, 20 January 2023, 20:01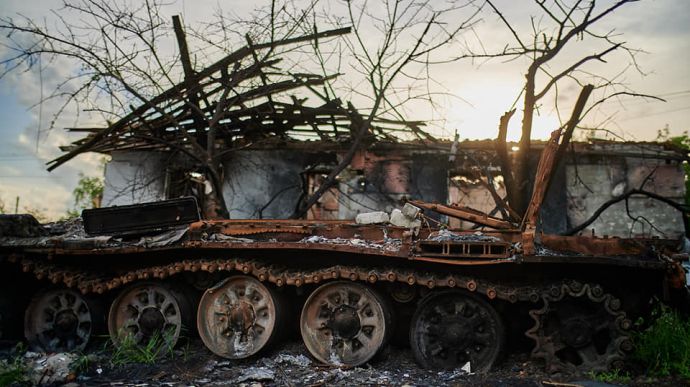 General Mark Milley, Chairman of the Joint Chiefs of Staff of the US Army, said that Russia suffered huge losses in the war with Ukraine, which he estimated at significantly more than 100,000.
Source: General Mark Milley at a press conference following the results of the eighth meeting of the Contact Group on Defense of Ukraine (Ramstein format), as reported by European Pravda
Quote: "The Russian casualties, the last time we reported on them publicly, I said it was well over 100,000, I would say it is significantly over 100,000 now. The Russians have suffered a tremendous amount of casualties in their military, and that includes their regular military and also their mercenaries, the Wagner Group, and other type forces that are fighting with the Russians," Milley said.
Advertisement:
Note that the term "casualties" used by Milley includes not only dead Russian soldiers, but also wounded and, in some cases, deserters.
The American general also assessed the scale of mobilisation in Russia, which was announced in September 2022. "The Russians did a call-up. They called up a mobilization of 300,000. I think they were able to get maybe 200,000-250,000, something in that range. So, they're replacing their losses in terms of manpower, but they have suffered a huge amount," he added.
The Chairman of the JCS of the US Army noted that Ukraine "also suffered tremendously," but he refused to give even rough estimates.
"There's a significant amount of innocent civilians that have been killed as a result of the Russian actions – the Russians are hitting civilian infrastructure. There's a significant amount of economic damage, a significant amount of damage to the energy infrastructure, and the Ukrainian military has suffered a significant amount of casualties themselves. This is a very, very bloody war and there's significant casualties on both sides. That's why I'm saying that sooner or later, this is going to have to get to a negotiating table at some point in order to bring this to a conclusion [of the war – ed.]," Milley said.
As reported, Mark Milley, the 20th chairman of the Joint Chiefs of Staff of the US, believes that it will be very hard to drive out the Russian troops from the occupied territories of Ukraine with military means.
"The front line right now goes all the way from Kharkiv down to Kherson and it is more or less a static front line right this minute, with the exception of Bakhmut, Soledar... That is a significant amount of territory, and in that territory are still remaining a lot of Russian forces and Russian-occupied Ukraine," Milley said.
Journalists fight on their own frontline. Support Ukrainska Pravda or become our patron!