Ukraine's Defence Minister shares latest data on number of missiles in Russia
Friday, 6 January 2023, 21:41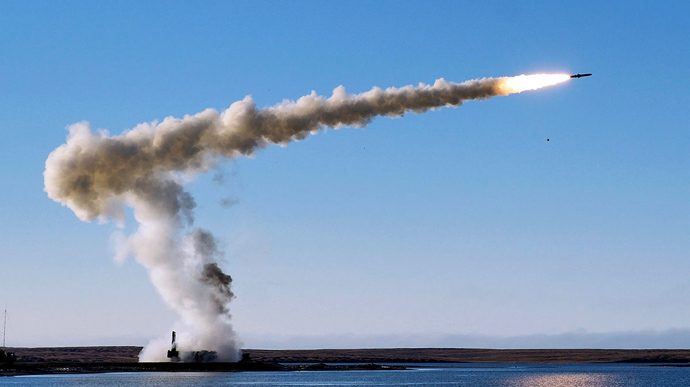 Russia has used up many of its Kalibrs, Iskander ballistic missiles and Iranian-made drones, but it still has a fair number of S-300 missiles and Iskander cruise missiles.
Source: Oleksii Reznikov, Minister of Defence of Ukraine, on Twitter
Quote: "Peace formula: the missile power of the 'world's second army' is inversely proportional to the severity of sanctions compliance, multiplied by the power of Ukrainian air defence."
Advertisement:
Details: According to Reznikov's data, Russia currently has 19% of its strategic precise missiles, about 78% of tactical missiles and 12% of Iranian drones.
In particular, 9% of its Kalibr and 11% of Iskander ballistic missiles are left. However, Russia still has a sufficient number of Iskander cruise missiles and S-300s.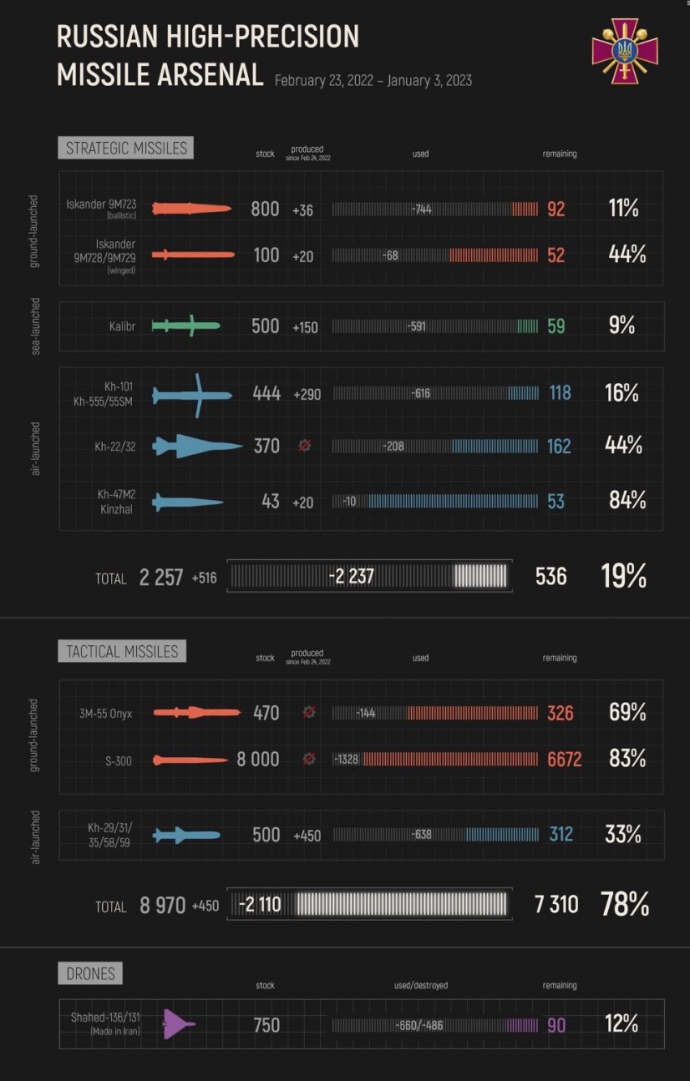 Journalists fight on their own frontline. Support Ukrainska Pravda or become our patron!