Czech president-elect warns against a Ukrainian victory that would cause Russia to collapse
Saturday, 18 February 2023, 15:36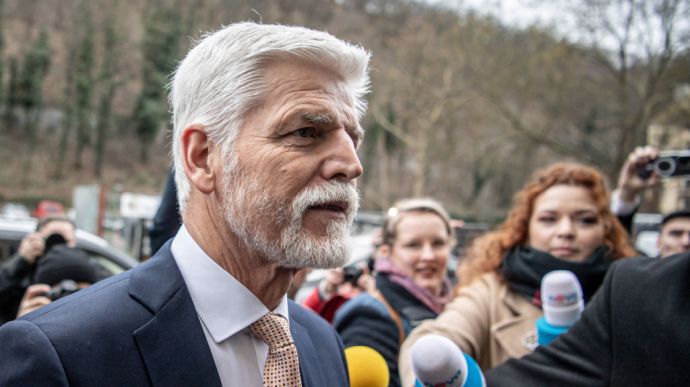 Petr Pavel, the former NATO general who won the Czech presidential election in January 2023 and will assume his duties in March, believes that the West must be cautious about calling for Russia's defeat in order to avoid undesirable scenarios resulting from such a defeat.
Source: Petr Pavel, during a Ukrainian Lunch hosted by the Victor Pinchuk Foundation as part of the Munich Security Conference, as reported by European Pravda
Advertisement:
Pavel's remarks came after Ukrainian Foreign Minister Dmytro Kuleba said there was no alternative to regaining control over Crimea and ensuring Russia is punished on an international level. Pavel's response was that the West ought to refrain from supporting either scenario.
"We have to be cautious about encouraging Ukraine to achieve certain results. Ukraine might change its vision at some point," he added.
Pavel stressed that Russia's defeat could occur in accordance with various scenarios, including some that the West should avoid.
"It might lead to Russia's collapse… If Russia collapses, we might have more problems, we will not have anyone to negotiate disarmament with," he stressed.
Pavel failed to specify how he thinks the West should change its behaviour in order to prevent that from happening, but he called on Western leaders to "be realistic: hope for the best but prepare for the worst".
Earlier in Munich, the US accused Russia of committing crimes against humanity during its war with Ukraine, and Poland said that it will consider sending MiG-29 aircraft to Ukraine.
It is worth noting that none of the other attendees at the Ukrainian Lunch, including the prime ministers of Sweden, Finland and Estonia, supported the Czech politician.
Journalists fight on their own frontline. Support Ukrainska Pravda or become our patron!