Czech president-elect speaks about Ukraine's victory under three conditions
Saturday, 18 February 2023, 17:02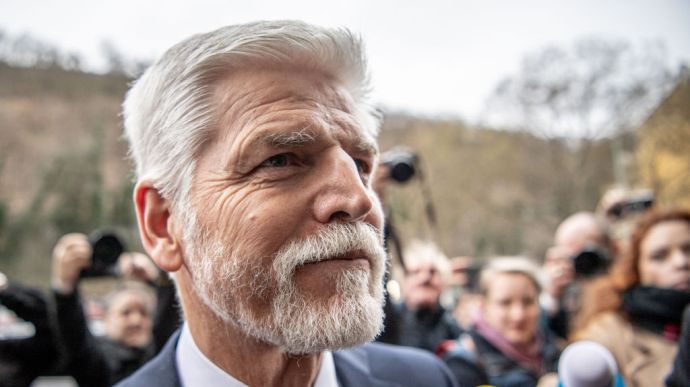 Petr Pavel, who will become the president of the Czech Republic in March, after his high-profile statement about Ukraine's possible concessions, said that he still considers Ukraine's victory in the war to be achievable.
Source: Petr Pavel in a conversation with journalists in Munich, European Pravda reports.
Answering questions about predictions of the war's results, he stated the need to "prepare for any outcome", but emphasised the high chance of Ukraine's victory.
Advertisement:
Quote: "Ukraine is effectively defending its territories and there is a good potential for success, but there are several conditions," he said.
The Czech politician, who is a retired NATO general, named three conditions for Ukraine's victory that he sees.
"The first condition is that all states will maintain the same level of arms supply. The second condition is sufficient financial support for Ukraine, which will make it possible to compensate for economic losses, and the third condition is that the EU will be able to maintain the current level of sanctions in order to prevent the recovery of Russia's income. All this may lead to the fact that Russia will not be able to maintain the current level of hostilities," he explained his position.
As European Pravda reported, Petr Pavel, the elected president of the Czech Republic, who won in January 2023 and is preparing to take office, has warned against such a victory of Ukraine which would make the Russian Federation collapse.
This statement prompted a response from Dmytro Kuleba and several European leaders, who responded to their Czech counterpart's insinuations about Ukraine's concessions in the war.
Journalists fight on their own frontline. Support Ukrainska Pravda or become our patron!