11 explosions rock Mariupol
Tuesday, 21 February 2023, 23:28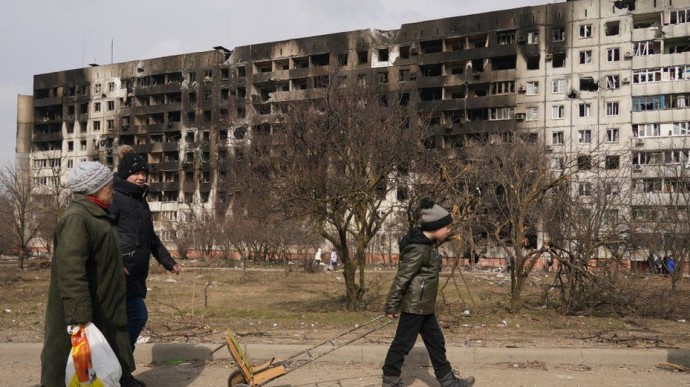 Explosions rocked the Russian-occupied city of Mariupol in Donetsk Oblast on the night of 21 February.
Source: Mariupol City Council on Telegram; Ukrainska Pravda
Quote from the Mariupol City Council: "Mariupol. Explosions were heard. So far, 11 explosions have been reported in the Russian-occupied city.
Advertisement:
According to preliminary information, two strikes occurred: one near AS-2 (in the Central district), the other near Stan-3000 (in the Kalmius district). They likely took place in areas where enemy forces were concentrated."
Details: The city council reported that the first explosions rocked Mariupol at 22:33.
According to their information, power and mobile service were disrupted in the Tsentralnyi (Central) and Livoberezhnyi (Left Bank) districts following the explosions.
A Mariupol resident confirmed the information about the explosions in a comment for Ukrainska Pravda. He said 10 or 11 explosions could be heard in the northeastern part of the city.
He said that as of 00:10 there were no longer any explosions in Mariupol.
Journalists fight on their own frontline. Support Ukrainska Pravda or become our patron!