Explosions heard in Krasnodar Krai in Russia, oil refinery on fire
Tuesday, 28 February 2023, 07:24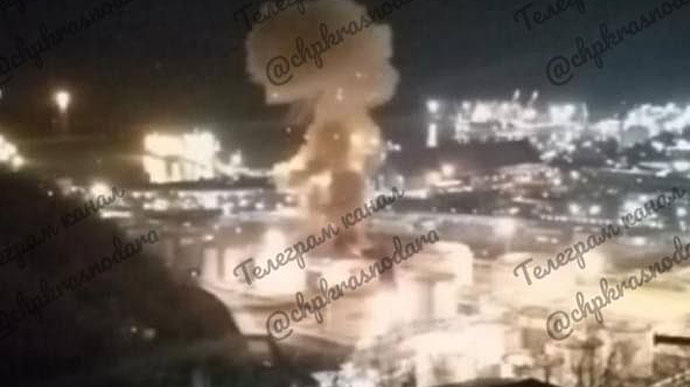 There were explosions overnight in the Russian city of Tuapse in Krasnodar Krai, followed by a fire at a Rosneft oil refinery.
Source: Russian Latvian-based media outlet Meduza; Tuapse administration on VK; Russian Telegram channels
Quote from Russian Telegram channels: "There was an explosion at the Tuapse oil refinery, then a second one; the windows of nearby houses were blown out, it is not clear what is burning, but it looks like oil drums."
Advertisement: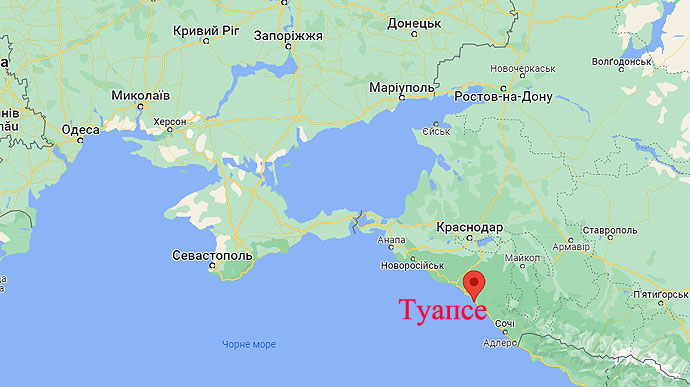 Details: A photo of the fire was also published online.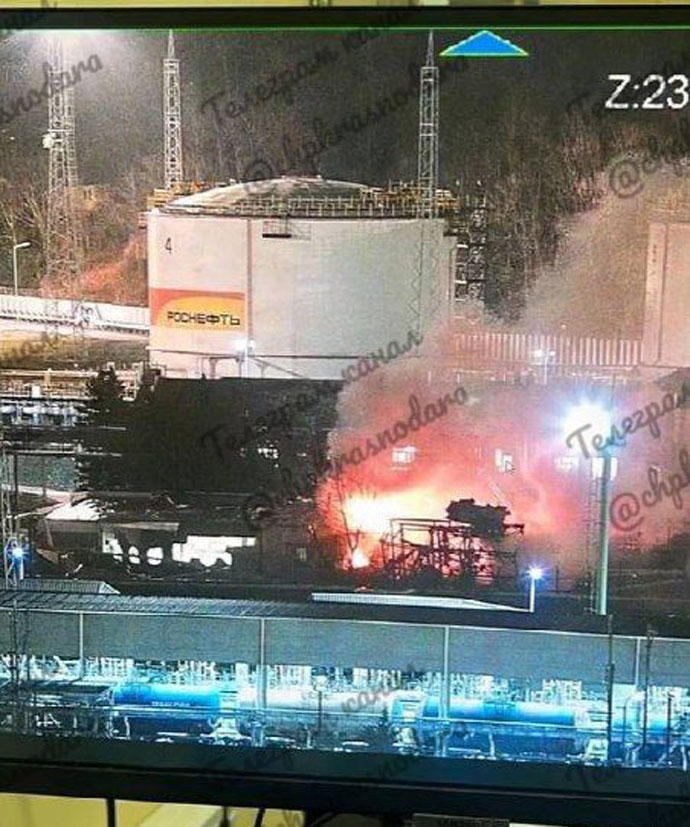 Local authorities confirmed on the VK social network site that there was "cotton" (an explosion) at the oil refinery at night, but said there is "no cause for concern." [Russian propaganda, initially refusing to use the word 'vzryv' (explosion), used 'khlopok' (a bang) instead. However, 'khlopok' also means 'cotton', and this has since become a meme – ed.]
Quote from administration of Tuapse: "Dear residents of Tuapse city, regarding the overnight explosions at the oil refinery: a report was received about a fire in an outbuilding at the oil refinery at 02:15 on 28 February 2023, the fire was contained to an area of 200 square metres at 02:30 and the fire was completely put out by 03:00."
Details: The administration claimed that the oil tanks were not affected. There were no oil spills or casualties.
The authorities have not named the cause of the incident.
Journalists fight on their own frontline. Support Ukrainska Pravda or become our patron!