Ukraine's Air Assault Forces say commander "overstated" Ukraine's losses in Washington Post interview
Thursday, 16 March 2023, 22:20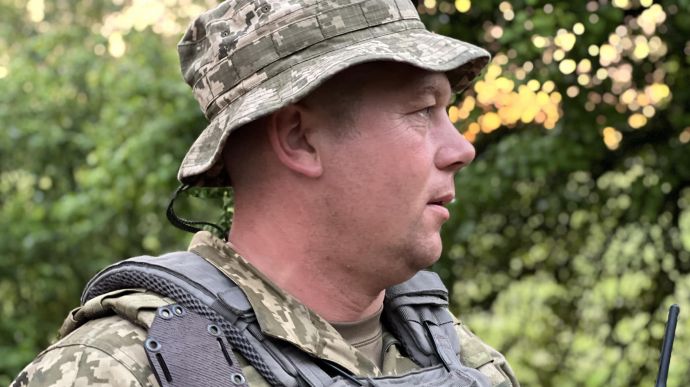 Ukraine's Air Assault Forces have said that Anatolii "Kupol" Kozel, a battalion commander in the 46th Separate Airmobile Brigade, did not have permission to speak to journalists. The Air Assault Forces added that Kupol "overstated" Ukraine's losses and said he would be moved to a position at one of the Air Assault Forces training centres.
Source: Valentyn Shevchenko, spokesman for the Air Assault Forces of the Armed Forces of Ukraine, in a comment for Ukrainska Pravda
Quote from Shevchenko: "An internal investigation was conducted into the dissemination of false information in an interview by an Air Assault Forces officer.
Advertisement:
It was established that the serviceman had violated a number of guidelines on public communication and the disclosure of information constituting a state secret.
In accordance with the standards of NATO armies, which have been implemented in the Armed Forces of Ukraine, permission for a serviceman to communicate with the media must be granted by their commanding officer, which did not happen."
Details: The spokesman stressed that 100% of the mobilised servicemen in the Air Assault Forces underwent basic and professional training before being assigned to military units.
The training takes place at Air Assault Forces training centres in Ukraine and abroad.
According to Shevchenko, Kupol's subordinates included several servicemen who had completed training in the UK: "Foreign instructors have repeatedly noted the quality of Ukrainian assault forces' training and their motivation."
Quote from Shevchenko: "We should also not forget that each commander is responsible for the training that is currently being conducted in the 46th Brigade.
The officer [i.e. Kupol - ed.] has many acquaintances at the Air Assault Forces training centre, but he has never raised any complaints with either them or his immediate superiors, or made suggestions for improving the training process.
The combat losses [Kupol] reported in the unit he commands are significantly overstated. Furthermore, access to such information is restricted."
More details: Shevchenko added that taking into account Kupol's "combat experience and understanding of training problems", the Air Assault Forces command had decided to move him to a position at an Air Assault Forces training centre.
Background:
Anatolii "Kupol", a battalion commander in the 46th Separate Airmobile Brigade, gave an interview to The Washington Post in which he spoke about Ukraine's military losses. He claimed that out of the approximately 500 soldiers in his battalion, about 100 had been killed and another 400 wounded, leading to complete turnover.
The Washington Post concluded that Ukraine had lost many of its more experienced fighters and claimed that lack of experience among the new recruits, coupled with the lack of weapons, was diminishing optimism and cast doubt over Kyiv's readiness for a spring counteroffensive.
Kupol was demoted from the post of combat battalion commander of the 46th Airmobile Brigade to deputy battalion commander of the training centre after the controversial interview with The Washington Post.
Kupol wrote a letter of resignation.
Journalists fight on their own frontline. Support Ukrainska Pravda or become our patron!