Crimean Tatar woman who refused Russian passport, held in Russian detention centre
Tuesday, 11 April 2023, 23:53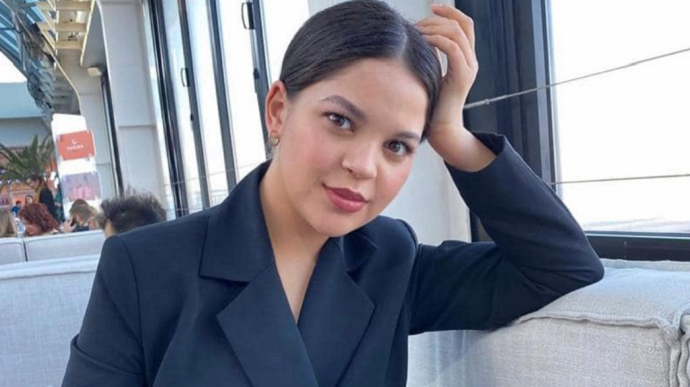 Leniie Umerova, Crimean Tatar who tried to get from Kyiv to occupied Crimea to visit her sick father, has been detained by Russian authorities for more than four months. Leniie's brother says the reason for detention is that she does not have a Russian passport.
Source: the Crimean Human Rights Group; Aziz Umerov, brother of the detained, on Facebook
Details: Human rights activists have reported that on 4 December 2022, 25-year-old Leniie Umerova had to leave Kyiv for occupied Crimea due to deterioration of her father's cancer.
Advertisement:
Russian security forces detained Leniie after she crossed the Georgian-Russian border allegedly for violating the rules of the restricted zone.
The Crimean Human Rights Group has reported that Leniie was held in a Centre for the Temporary Detention of Foreign Nationals near Vladikavkaz (the capital of North Ossetia republic, southwestern Russia) until 16 March. The district court found her guilty of "violating the state border regime" and fined her 2,000 rubles.
Leniie was released from the centre at night. She tells of a car with four men waiting for her at the gate. They grabbed her, put a bag over her head, brought her to an unfamiliar area of ​​Vladikavkaz and left her there.
Leniie was detained by a police patrol. When she questioned the reasons for the detention, a report for disobeying the police was drawn up against her. Leninsky District Court sentenced her to an administrative penalty of 15 days' detention.
While Umerova was in a detention centre, a report was drawn up against her again: allegedly for refusing to give her phone to the police. On 27 March, the same court sentenced her to 15 more days of arrest. Leniie was moved to a detention centre in the city of Beslan (North Ossetia).
On 9 April, another report for disobedience was drawn up against Leniie. On 11 April, a court in Vladikavkaz sentenced her to 15 days of arrest.
Leniie's brother Aziz Umerov stated that Leniie's only "crime" was refusing to be issued with a Russian passport, being a native of Crimea.
Quote from Aziz: "Friends, I need your help. In violation of international law, a terrorist state is holding an innocent person hostage, a 25-year-old young lady, a citizen of Ukraine.
I call on all concerned public activists, human rights organisations and government authorities to help free Leniie from captivity."

Journalists fight on their own frontline. Support Ukrainska Pravda or become our patron!