Ukrainian Ministry publishes list of athletes from Russia and Belarus who support war
Monday, 17 April 2023, 17:05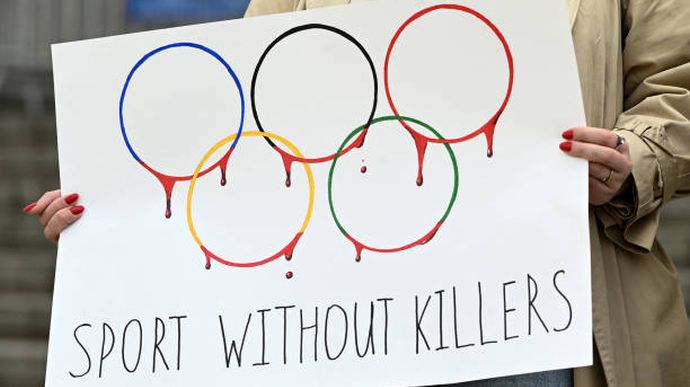 The Ministry of Youth and Sports of Ukraine has published a list of athletes and officials from Russia and Belarus who support the war started by the Russian Federation.
Source: Suspilne with reference to Ministry of Youth and Sports of Ukraine
Details: So far, 23 sports representatives have entered the list.
Advertisement:
Football: Roman Shirokov, Uladzimir Bazanau
Chess: Sergey Karyakin, Sergey Shipov
Skiing: Alexander Legkov, Alexander Bolshunov, Aliaksandr Darakhovich, Yegor Sorin
Gymnastics: Ivan Kuliak
Figure skating: Yevgeny Plushchenko
Boxing: Nikolai Valuev
Mixed Martial Arts: Alexander Shlemenko
Swimming: Yevgeny Rylov
Cycling: Natalia Tsylinskaya
Basketball: Maxim Ryzhenkov
Modern Pentathlon: Mikhail Prokopenko
Ice Hockey: Dzmitry Baskau
Sambo: Yury Rybak
Rhythmic gymnastics: Alina Kabaeva
Athletics: Yury Maisevich
Judo: Ruslan Sharapau
Handball: Vladimir Konoplev
Beach Soccer: Mikhail Botnikau
Details: Suspilne noted that the list did not include athletes who participated in events in support of the actions of the Russian authorities.
Quote: "Rhythmic gymnasts Dina and Arina Averina, gymnast Viktoria Listunova, Beijing 2022 silver medalists in figure skating Yevgenia Tarasova and Vladimir Morozov, as well as Victoria Sinitsina and Nikita Katsalapov took part in the concert in honour of the eighth anniversary of the illegal occupation of Crimea in March 2022.
And Volodymyr Zelenskyy, President of Ukraine, signed in mid-April a decree on the introduction of personal sanctions against 77 sports representatives, some of whom are not on the list of the Ukraine's Ministry of Youth and Sports."
Background:
Russia and Belarus will not be allowed to participate in tournaments of the International Ice Hockey Federation while the war in Ukraine continues, the organisation's president Luke Tardif said on Sunday, 16 April.
Journalists fight on their own frontline. Support Ukrainska Pravda or become our patron!