Russia imprisons 75-year-old Spanish volunteer for over year, evidence shows he is being tortured
Friday, 21 April 2023, 23:09
The Military Prosecutor's Office of the Russian Black Sea Fleet admitted for the first time that 75-year-old Spanish citizen Mariano García Calatayud was detained by "employees of the special services" and placed in a pre-trial detention centre.
Source: Levante-EMV
Although the Spanish media covered Garcia's detention back in March 2022, now his arrest was confirmed for the first time by the Russian Commissioner for Human Rights in a letter to Calatayud's lawyer, Anatolii Fursov.
Advertisement:
"Until now, the Russian leadership, which controls the occupied Ukrainian regions, refused to admit that he was captured by their troops and taken to the Crimean capital," the media states.
Mariano García was illegally detained in Kherson on 19 March 2022, after a protest demonstration against the Russian occupation. He became the first Spaniard to fall into the hands of Russian troops.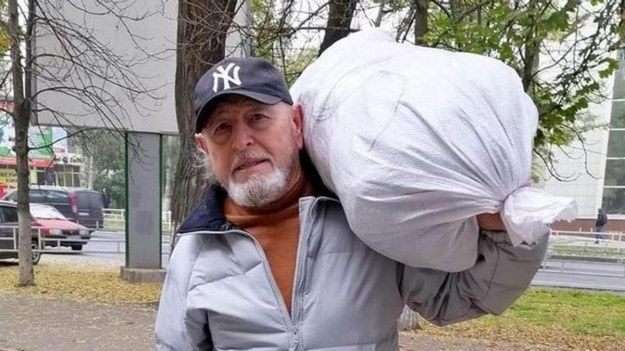 A few days later, many Russian media outlets claimed that García had been released, but this turned out to be a lie. During this time, the man never got in touch with his relatives or friends. According to Levante-EMV, Mariano García could have been in the Simferopol pre-trial detention centre-1 at least until 8 April.
Garcia's cellmate Yevgenii Yamkovyi told the media that the 75-year-old man was tortured: he had bruises from hits on his legs, he lost some of his teeth and was brutally treated by prison guards. His body is "covered with bruises and scars," Levante-EMV quoted Yamkovyi.
After the release of the article, the Spanish embassy in Ukraine said that the confirmation of Mariano García's detention in the occupied Crimea "is of great importance", and they "immediately began work on this issue" to explore ways to release the man on humanitarian grounds.
Mariano García has been working in Ukraine since 2014 as a volunteer, where he came from his native Valencia after retirement. The man's friends started a campaign to get him released.
Journalists fight on their own frontline. Support Ukrainska Pravda or become our patron!