Ukraine's National Security Secretary on 15 reasons Ukrainians want Russia to vanish
Monday, 1 May 2023, 18:36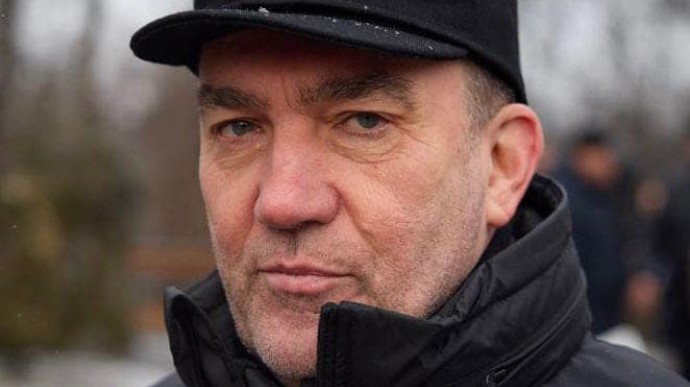 Oleksii Danilov, Secretary of Ukraine's National Security and Defence Council, has listed 15 reasons why Ukrainians believe that Russia in its current form must vanish.
Source: Oleksii Danilov on Facebook
Quote from Danilov: "Why do Ukrainians believe that russia in its current form and within its current borders must vanish?
Advertisement:
[Note: throughout the post Danilov does not capitalise "russia" and "russian" – a practice many Ukrainians have adopted in writing since the beginning of the full-scale invasion – ed.]
Because:
Whenever Ukraine's fate intertwined with russia's, there were always millions of victims, there was murder, and there was suffering. Everything russia touches turns into death, rot, and dirt.
Over the course of many centuries, the russian formation has implemented a deliberate policy of destroying Ukraine, its language, culture, and history.
Hatred for everything Ukrainian is at the heart of the cannibalistic 'russian world' ideology. [Russkiy mir, literally 'Russian world' or 'Russian order', is the concept of the total domination of Russian culture over other cultures; it gives rise to and 'legitimises' Russia's current expansionist, colonial politics – ed.]
The 'final solution' of the 'Ukrainian issue' has become russia's national idea.
A free and independent Ukraine is a historical verdict for russia as a country, a state, and an empire that has failed to become any of those things.
Millions of Ukrainian children that were never born, books that were never written, poems that were never read. Broken destinies, stolen past, and an attempt to steal our future!
Because russia is:
A land of slavery where violence is the norm.
Dominated by a submissive human herd deprived of dignity and self-respect.
A formation that has shown again and again that it can only exist knee-deep in its own blood, or the blood of others.
Impossible to reform or cure.
A land where slavery is the norm and freedom is a deviation.
A place where the 'elite' is nothing more than servants to their Master, with no civic position, no principles, and no dignity.
Led by people with mental disorders: inferiority complexes and delusions of grandeur and persecution.
Oppressing the countries and people of Caucasus, Siberia, Ural, the South, and the Far East.
Destroying the language and culture of the colonised peoples. Erasing the history of resistance to colonisation and russification.
Bearing collective responsibility and guilt for putinism's crimes against Ukraine. [Danilov's use of 'putinism' rather than Putin indicates that it is the entire apparatus of Putin's ideology he is referring to, not just the single person at its head – ed.]
This is the true face of russian Nazism!"
Journalists fight on their own frontline. Support Ukrainska Pravda or become our patron!