Occupiers tell children in Mariupol how they attack Ukrainians with drones
Thursday, 11 May 2023, 16:26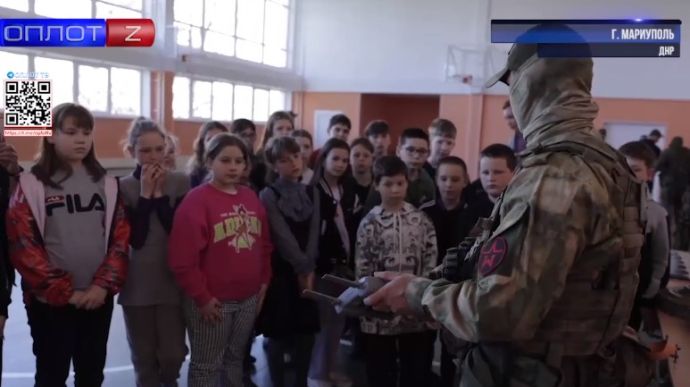 The Russian military are conducting lessons in schools in the occupied city of Mariupol to teach how to drop ammunition from drones.
Source: Mariupol City Council
Quote: "The occupiers come to schools and bring weapons with them. This is how the so-called 'lessons of courage' are held. In particular, they tell children about the drones that kill Ukrainians. In addition, some children are dressed in Russian military equipment with a St George's ribbon [a Russian military symbol, most associated with World War II veterans – ed.]."
Advertisement:
Details: Mariupol City Council has said that at the moment, there are about 10,000 children living in Mariupol.
Journalists fight on their own frontline. Support Ukrainska Pravda or become our patron!