Occupiers destroy ecosystem of Mariupol: dead dolphins spotted on shore
Friday, 12 May 2023, 12:24
Dead dolphins have been spotted on the shore of the temporarily occupied city of Mariupol in Donetsk Oblast.
There are also a lot of illegal waste landfill sites in the city and no professional service that would control the pollution of the soil, rivers and sea.
The Mariupol City Council reported on Telegram that the occupiers are destroying the ecosystem of Mariupol.
Advertisement:
"It is not the first time the residents of the city have spotted the bodies of dolphins washed ashore. It can be a result of the Russians destroying the natural ecosystem of the Azov Sea," the Mariupol City Council explains.
Earlier in April, the Russian occupiers started building a crossing over the river of Kalchyk.
"The construction is being conducted in barbarian ways with the use of slag. The slag entering the water may cause mass deaths of fish in the river," the City Council adds.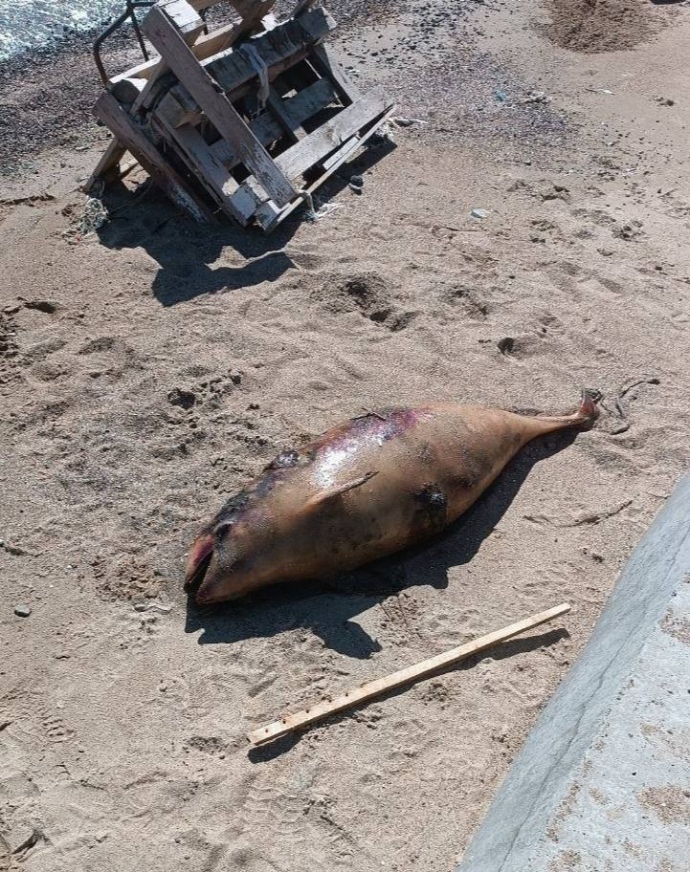 Background: Since May 2022 the city of Mariupol has been under total occupation of the Russian forces. On 20 March, the defenders of Mariupol, who held the Azovstal plant, "the last fortress", left the territory of the plant.
Over 90% of residential buildings in the city have been destroyed due to the Russian attacks. The occupiers caused a catastrophic situation with hygiene in the city as the residents of Mariupol were taking water from the puddles.
Last summer, mass deaths of fish and dolphins began in the Azov Sea.
About 50,000 dolphins could have died in the Black Sea because of the occupiers' ships.
Journalists fight on their own frontline. Support Ukrainska Pravda or become our patron!