Ukrainian military starts training on Abrams tanks in Germany – Pentagon
Saturday, 27 May 2023, 14:29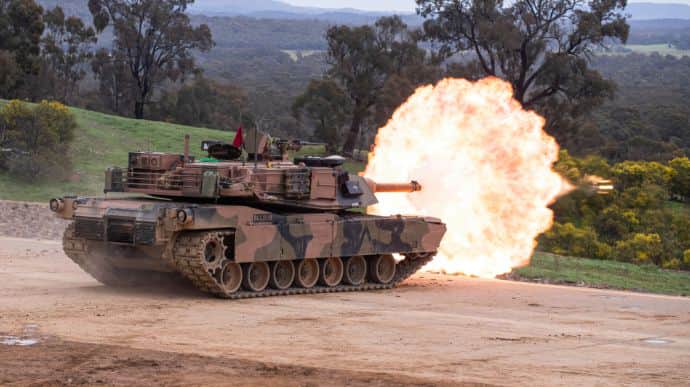 The first group of about 400 Ukrainian servicemen began training in the operation and maintenance of American M1 Abrams tanks in Germany.
Source: Lieutenant Colonel Garron Garn, the representative of the Pentagon, reports European Pravda, referring to The New York Times.
Details: About 200 soldiers – about one armoured battalion – began training on Friday at training grounds in Grafenwöhr and Hohenfels, Germany.
Advertisement:
The training covers basic soldier tasks such as marksmanship and medical skills, as well as platoon and company-level training and eventually more extensive training involving battalion units that oppose each other.
According to Colonel Garn, the remaining 200 Ukrainian soldiers began training on how to refuel and maintain tanks.
Representatives of the Defence Department stated that about 31 tanks would be sent to Germany for use in the training programme of Ukrainian troops, which is expected to last 10 to 12 weeks. Officials said that combat-ready tanks might appear on the battlefield in Ukraine by the fall.
The start of tank training under the leadership of the 7th Army Training Command came a week after President Biden told US allies that he would allow Ukrainian pilots to be trained on American F-16 fighters.
Background: The Biden administration announced its intention to send tanks to Ukraine in January. It took this step after months of insisting that they were too complex and challenging to maintain and repair to encourage Germany to supply Leopard tanks.
Journalists fight on their own frontline. Support Ukrainska Pravda or become our patron!