Zelenskyy: Pivdennyi seaport blocked by Russians, creating potential threat to other maritime countries
Wednesday, 31 May 2023, 23:22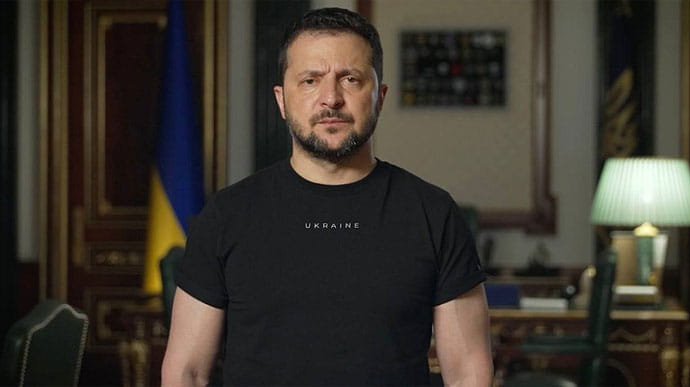 President Volodymyr Zelenskyy has said that the Pivdennyi seaport is currently de facto blocked, and if Russia gets away with blocking navigation in the Black Sea, then other maritime countries of the world might suffer from similar actions.
Source: Zelenskyy in his evening video address on 31 May
Quote: "The world knows what a fundamental role our maritime grain exports play in [world] food security. In general, security in the Black Sea and the effectiveness of international law concerning navigation is a globally important security factor.
Advertisement:
All the maritime countries of the world now see what could threaten their ports, their waters, if Russia gets away with blocking navigation in the Black Sea."
Details: The President stressed that of the three ports that were agreed upon under the Black Sea Grain Initiative, the Pivdennyi seaport is de facto blocked. More than one and a half million tonnes of agricultural products have accumulated there, particularly grain, which at least ten countries are expecting to receive.
Zelenskyy said these countries include Türkiye, Egypt, Bangladesh and China. The less food is supplied to these countries, the higher food prices will be for the population.
"So the blockade of one port in Ukraine creates extremely serious risks for different nations. And these are nations where Russia is still trying to exploit its relations with them," said Zelenskyy.
Zelenskyy also thanked everyone who is helping Ukraine to increase the security space in the Black Sea and putting pressure on Russia to unblock food supplies.
Journalists fight on their own frontline. Support Ukrainska Pravda or become our patron!