This is only a temporary lull, format of operation changed – Ukraine's Ground Forces Commander on Bakhmut
Thursday, 1 June 2023, 11:58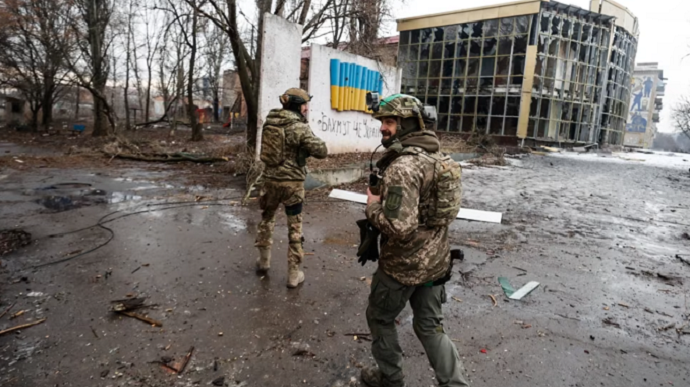 Oleksandr Syrskyi, Commander of the Ukrainian Ground Forces, has stated that Russia changed the operation format on the Bakhmut front, so there is a temporary lull.
Source: Syrskyi in a comment to Ukrainska Pravda
Quote: "The situation on the Bakhmut front has changed. There is a significant decline in any active hostile actions with an increase in the number of attacks from heavy weapons, mainly artillery and mortars.
Advertisement:
At first glance, it seems the enemy has given up on further offensive actions in this area, but this image is not true.
The format of the operation has temporarily changed, with the withdrawal of Wagner units and their replacement by the [regular] army and air assault units. Therefore, the current situation may appear to be calm. However, unfortunately, it is only a temporary lull."
Details: Syrskyi stressed that Russia seeks to seize the initiative to prevent Ukrainian counterattacks and go on the offensive.
In addition, he said that the Ukrainian Armed Forces suspended their advance on the flanks on the Bakhmut front over the past few days.
Background: On 1 June, Yevgeny Prigozhin, Head of the Wagner Private Military Company, claimed that a significant number of his mercenaries had left Bakhmut. As he said, the entire Wagner PMC will leave the city by 5 June.
On 31 May, Hanna Maliar, Deputy Minister of Defence also reported that the advance of Ukrainian troops on the flanks had stopped a few days ago; however, she said, the troops were not standing still, performing other military tasks aimed at increasing their combat potential.
Journalists fight on their own frontline. Support Ukrainska Pravda or become our patron!