Kyiv authorities promise to forcefully open shelters of "private individuals" – City State Administration
Friday, 2 June 2023, 12:43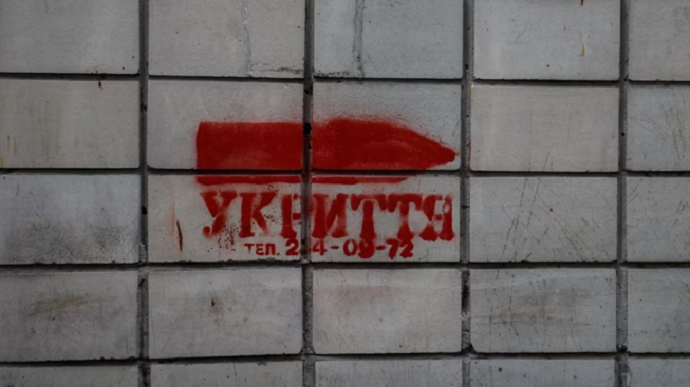 The administration in Kyiv promises to forcefully open shelters of private ownership unless their owners provide access to buildings for the public at the necessary time – that is, when the air raid alarm is on.
Source: Roman Tkachuk, Director of the Department of Municipal Security of the Kyiv City State Administration at a press briefing on 2 June
Quote: "Today, a decision was made to carry out enforcement measures to open all warehouses and dual-use facilities. I would like to remind you that today in our city, there are 4,455 shelters, and dual-use facilities, of which almost 1,100 are privately owned shelters. Also, there are state and communal (forms of ownership – ed.). While we can influence the latter, the situation with private individuals is extremely difficult. According to the current legislation, apart from administrative influence, we cannot influence these balance holders in any way.
Advertisement:
To that end, we will forcefully open all the shelters on our list that are privately owned. We will forcibly "help" the balance-keepers who do not carry out civil protection measures."
Details: Tkachuk answered the question of how the forced opening is consistent with the law:
Quote: "We have a Fund of protective structures of civil defence. If the premises of private ownership are included in the protective structures, they must be permanently open.
Each balance holder needs to identify the commandant[s] of these shelters or the residents of the house that live near it so that they have extra keys to open the shelter quickly. However, if the balance keeper takes an extreme position, does not make any contact, and does not perform civil protection measures, we will help him; we will open the door.
I am ready to take on this responsibility. I would rather be responsible for opening a private form of property than for the death of people."
Reminder:
Journalists fight on their own frontline. Support Ukrainska Pravda or become our patron!