US Senate proposes that radioactive contamination of NATO territory caused by Russia be considered as attack on Alliance
Friday, 23 June 2023, 08:07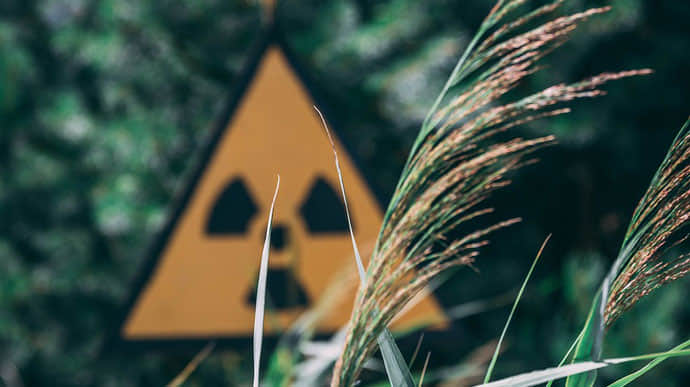 The US Senate has introduced a resolution which proposes that the actions of Russia, Belarus "or proxy of Russia" be considered as an attack on NATO, if their actions lead to radioactive contamination of the allies' territory.
Source: resolution introduced by Republican Senator Lindsey Graham and Democrat Richard Blumenthal, as reported by European Pravda
Details: They note that they were prompted to introduce the resolution by Russia's announced placement of tactical nuclear weapons in Belarus.
Advertisement:
Senators noted that this is the first precedent since the collapse of the USSR that Russia has moved its nuclear weapons beyond its own borders, and it is a serious threat to global security amid the ongoing war in Ukraine.
It is also clear from the text that the second reason is the unpredictable situation at the Zaporizhzhia Nuclear Power Plant (ZNPP), which is under the control of the Russian occupying forces.
Graham and Blumenthal proposed that any use of tactical nuclear weapons by the Russian Federation, Belarus "or proxy of Russia", or the nuclear facility destruction, which will lead to the entry of radioactive elements into the territory of NATO member countries and cause serious damage, should be considered an attack on Alliance and the reason for the use of Article 5.
"The threat of a use of a nuclear device by Russia is real. And the best way to deter it is to give them clarity, the Russians, as to what happens if they do that. And our message is to those around Putin. That if you do this, if you follow his orders – if he ever gives this, you can expect a massive response from NATO. And you will be at war with NATO," Graham said.
"This resolution [...] is meant to send a message to Vladimir Putin and even more directly to his military, they will be destroyed, they will be eviscerated if they use tactical nuclear weapons, or if they destroy a nuclear plant in a way that threatens surrounding NATO nations. [...] His (Putin's) military risks total obliteration by NATO forces, if they are so reckless and irrational as to resort to tactical nuclear weapons," Senator Blumenthal said.
The senators suggested that the Biden administration conduct appropriate consultations with the leaders of other allied countries and European partners and consider actions to minimise the threat to the civilian population and prepare a diplomatic and military response, "commensurate with the situation".
Background:
On Friday, 16 June, Russian President Vladimir Putin said that the first Russian tactical nuclear warheads were already in Belarus, and the final transfer would be completed by the end of the year.
The US president called these statements "absolutely irresponsible". But he has also said that the threat of Russian President Vladimir Putin using tactical nuclear weapons is "real".
President Volodymyr Zelenskyy has said that, according to intelligence information, Russia is probably preparing to commit a terrorist attack at the Zaporizhzhia Nuclear Power Plant, which could lead to a radiation leak. The Ministry of Foreign Affairs called on the international community to react to this information.
Journalists fight on their own frontline. Support Ukrainska Pravda or become our patron!