Putin urgently leaves Moscow for bunker in Valdai – Ukrainian intelligence
Saturday, 24 June 2023, 14:40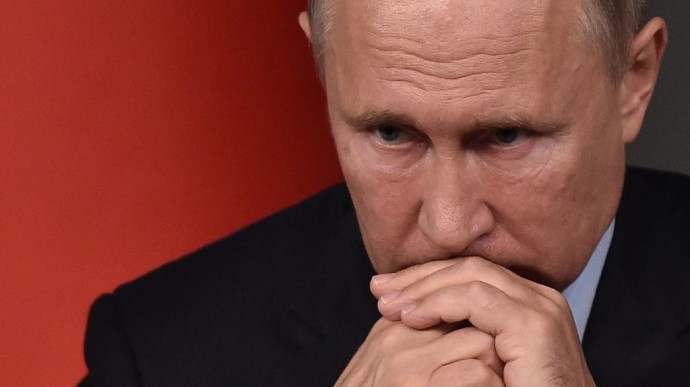 Ukrainian intelligence has information that Russian dictator Vladimir Putin has urgently left Moscow for his residence in Valdai, while Putin's press secretary has denied this.
Source: high-ranking sources of UP in the Ukrainian special services; Dmitry Peskov, the Press Secretary of the President of the Russian Federation, in a comment to Russian state-controlled media outlet RIA Novosti; Secretariat of Dmitry Medvedev, Deputy Chairman of Russia's Security Council, in a comment to Kremlin-aligned news agency TASS
Quote from the source: "We already have information that Putin has left Moscow. He is being taken to Valdai."
Advertisement:
Details: Ukrainian special services are also receiving information that there is panic in Moscow and preparations are being made to mine bridges in the Russian capital.
Meanwhile, Dmitry Peskov, the Russian president's spokesman, has told RIA Novosti that Putin is supposedly "working in the Kremlin".
The secretariat of Dmitry Medvedev, Deputy Chairman of the Russian Security Council, has also denied that Medvedev has left Moscow Oblast, claiming that Medvedev, his assistants and the secretariat are at their workplaces and getting on with their work.
However, Russian media outlet Vazhnye Istorii (Important Stories) has reported that Putin's plane has taken off from Moscow and disappeared from the radar.
Putin's special Il96-300PU (Control Point) aircraft departed Moscow for St Petersburg at 14:16 (Moscow time), according to FlightRadar data. The destination of the aircraft is not indicated, and it disappeared from the tracking system over the Tver area. One of Putin's residences is located in Tver Oblast. Equipment for the control of the Russian Armed Forces is installed on this aircraft.
Background:
Journalists fight on their own frontline. Support Ukrainska Pravda or become our patron!