Russian occupation authorities claim two missiles hit TV tower in Tokmak, Zaporizhzhia Oblast
Tuesday, 18 July 2023, 21:44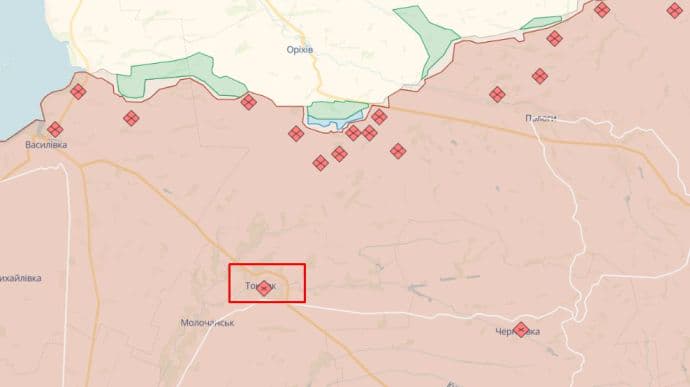 Russian occupation authorities have claimed that two missiles hit a TV tower in the city of Tokmak in Zaporizhzhia Oblast.
Source: Ivan Fedorov, Mayor of Melitopol, citing a report from TASS, a pro-Kremlin Russian news source
Quote from Fedorov: "In the still-occupied Tokmak, the occupiers are whining about the TV tower being pivotal!
Advertisement:
We understand this cry: the Nazis are nowhere without propaganda. And our people rejoice: finally, the occupiers will not fill their heads with nonsense."
Details: TASS reported, citing the region's emergency response services, that a TV tower in Tokmak was attacked at 19:10. "A Russian air defence system shot down four missiles, while another two hit the tower," the report said.
Journalists fight on their own frontline. Support Ukrainska Pravda or become our patron!