Russia illegally deports another 450 children from Ukrainian territories it occupies
Thursday, 17 August 2023, 15:11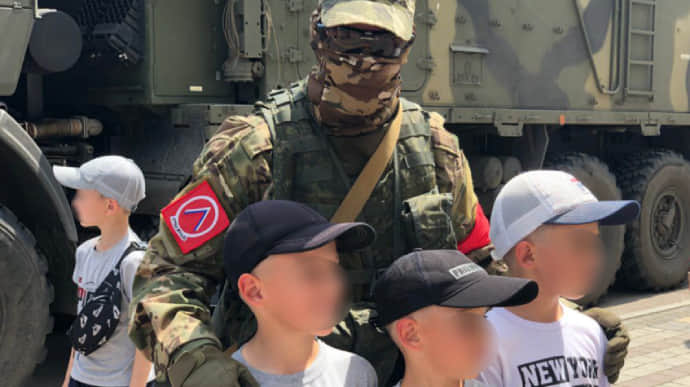 Russia continues illegally deporting Ukrainian children from the occupied territories of Ukraine to Russia and assimilating them into the Russian society.
Source: Ukraine's National Resistance Center
Details: Ukraine's National Resistance Center reported that Russian occupation authorities have recently taken 50 Ukrainian high-schoolers to Yaroslavl, a Russian city located 250 km northeast of Moscow, to encourage them to join the city's Demidov State University. Russians also continue to take Ukrainian children to children's camps for "rehabilitation": 200 children were taken from Dovzhansk to Anapa and 200 children (150 from the Kakhovka and Henichesk districts in Ukraine's Kherson Oblast and 50 from the Russian-occupied territory of Zaporizhzhia Oblast) to Krasnodar Krai.
Ukrainian children attend concerts by "Russian celebrities" and "patriotic training" – where they are being brainwashed by Russian teachers – at these camps. The National Resistance Center stressed that often the kids are not being brought back to Ukraine.
Ukrainska Pravda is the place where you will find the most up-to-date information about everything related to the war in Ukraine. Follow us on Twitter, support us, or become our patron!