Ukraine's Air Force says it needs 128 fighter jets for air superiority
Monday, 21 August 2023, 14:10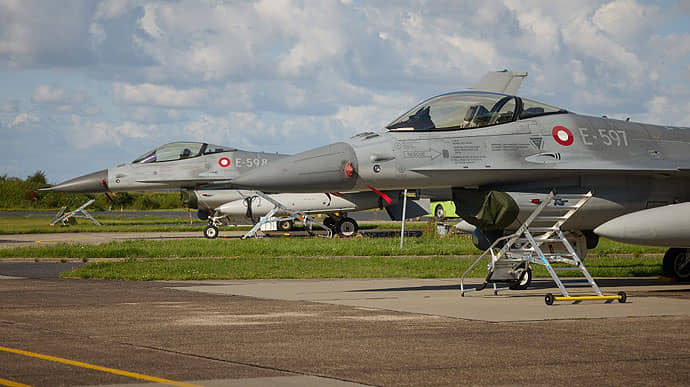 Spokesman for Ukraine's Air Force Yurii Ihnat has said that Ukraine needs 128 new fighter jets to replace its old aircraft and gain crucial air superiority.
Source: Radio Svoboda (Radio Liberty)
Quote from Ihnat: "This [i.e., 128] is the number we have in mind. Of course the war might make us revise this, but we really do need over 100 aircraft to deploy them at different airfields so that they can respond to different threats and strike at different targets, including both aircraft and ground targets, such as behind the enemy frontlines."
Details: Ihnat explained that Ukraine's Air Force has set out that it needs 128 fighter jets in its strategic vision and that the 42 F-16s Ukraine might receive will comprise four aircraft brigades.
Radio Liberty said that Ukrainian pilots were training to operate F-16 fighter jets in two countries: younger pilots who graduated from Ukraine's National Aviation University in 2023 are currently in the UK, while the more experienced pilots, the 2016 graduates with significant combat experience, are training in Sweden.
Ihnat said that the two sets of pilots have different curricula. This year's graduates will receive mainly basic training and take an in-depth English course.
Basic training includes learning to operate a Western-made light aircraft and then a jet; eventually, they will perform independent flights on the F-16. This program involves up to two years of training. But, Ihnat added, "our people can surprise [everyone] and complete training faster."
Background:
On 20 August, Ukrainian President Volodymyr Zelenskyy said during a visit to the Netherlands that Ukraine would receive 42 F-16 fighter jets after Ukrainian pilots and engineers complete their training.
Later on 20 August, Mette Frederiksen, Prime Minister of Denmark, said that Denmark would give Ukraine 19 F-16s.
Jakob Ellemann-Jensen, Minister of Defence of Denmark, said that Ukraine would only be able to use the F-16s on its own territory, to drive Russian forces out of Ukraine.
In January, Ukraine's Air Force reported that Ukraine needed 200 multi-purpose aircraft to protect the sky.
In May, Ukraine's Defence Ministry said Ukraine needed 48 F-16 fighter jets to liberate the country from Russian occupation forces.
Ukrainska Pravda is the place where you will find the most up-to-date information about everything related to the war in Ukraine. Follow us on Twitter, support us, or become our patron!