Russia's victory cannot be allowed, support for Ukraine is vital – Czech president
Tuesday, 29 August 2023, 18:50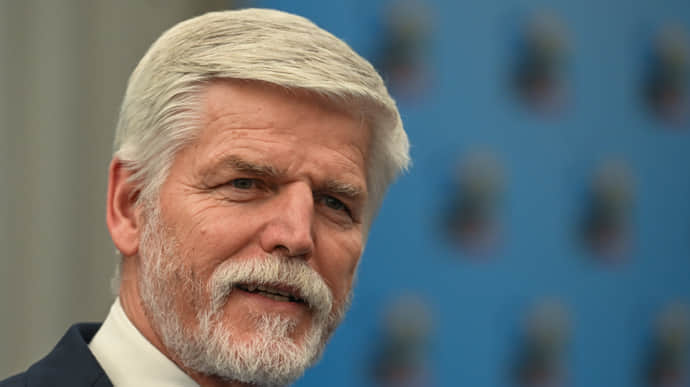 Czech President Petr Pavel has said that Russia cannot be allowed to win the war against Ukraine because its aggression will undermine the international order built on agreed rules and cooperation. That is why support for Ukraine is critically important.
Source: a speech by the Czech president to ambassadors in Prague Castle on Tuesday; European Pravda, with reference to Czech news agency ČTK
Quote: "We already have experience [of this], and there is no need to speculate that Russia will never accept its loss of political influence on our country. And it is also obvious that such an outcome would inspire other countries that think the same as Russia."
Advertisement:
Details: The Czech president stressed that Russia's victory in the full-scale war against Ukraine cannot be allowed, and "Russia's aggression and increasing assertiveness threaten to undermine the international order based on agreed rules and cooperation."
Separately, Pavel explained that he considered support for Ukraine not only a matter of solidarity and morally right but also critical to ensure the security of Czechia.
He also called for conditions to be created for Ukraine to become a full member of the EU and NATO after the war ends and the necessary criteria are met.
Background:
In June, the Czech government approved a report by the Ministry of Foreign Affairs reconsidering its relations with Russia, in which it described Russia as a source of threats and security risks for the Czech Republic and Europe in the coming decades unless there is a fundamental transformation of Russian society.
Czech Foreign Minister Jan Lipavský said earlier that Prague saw no prospect of improving relations with Russia, even if its leadership changes, until the country undergoes significant changes and ceases to be a threat to its neighbours.
Ukrainska Pravda is the place where you will find the most up-to-date information about everything related to the war in Ukraine. Follow us on Twitter, support us, or become our patron!