Ukrainian Armed Forces exhaust Russians near Robotyne to break through 1st line of defence – Estonian Intelligence
Friday, 1 September 2023, 14:27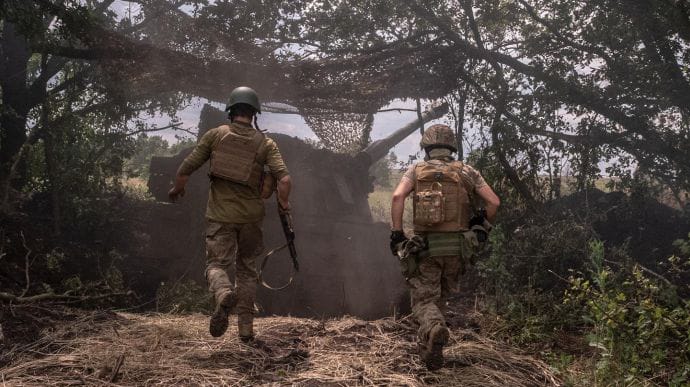 The intelligence centre of the Estonian Defence Forces notes that the most important contact-line events are currently unfolding on the outskirts of Robotyne in Zaporizhzhia Oblast, south of which the Russian military is barely holding its position.
Source: Estonian intelligence report quoted by ERR, as European Pravda reported
Details: The Estonian military assumes that the Ukrainian Defence Forces were able to break through the positions of the Russian army on the contact line; fighting continues with the troops of the first defence line near Novoprokopivka and Verbove.
Advertisement:
As Estonian intelligence reports, the Russians are barely holding their ground.
In an attempt to stabilise the situation, the Russian Armed Forces transferred parts of the 76th Guards Airborne Assault Division from Lyman, Donetsk Oblast, and an assault brigade from the Bakhmut front to this area. These circumstances probably indicate that the Russians do not have operational reserves.
In addition, as the intelligence agency emphasised, the Ukrainian Armed Forces could sufficiently exhaust the Russian units holding the defence in Zaporizhzhia Oblast to break through their positions.
Ukrainian troops have created the prerequisites for tactical success - a breakthrough in the first defence line of the Russian Armed Forces.
However, Estonian intelligence believes that it will be very difficult for Ukraine's Armed Forces to achieve results at the operational level by cutting the land corridor to Crimea.
Russian occupiers continue to attack on the Kupiansk-Svatove-Kreminna line.
The Armed Forces of Ukraine carried out attacks near Bakhmut with minimal success, Estonian intelligence added.
Background:
Ukrainska Pravda is the place where you will find the most up-to-date information about everything related to the war in Ukraine. Follow us on Twitter, support us, or become our patron!