Putin outdoes Russian Defence Ministry in its lies regarding Ukraine's military losses
Tuesday, 12 September 2023, 12:45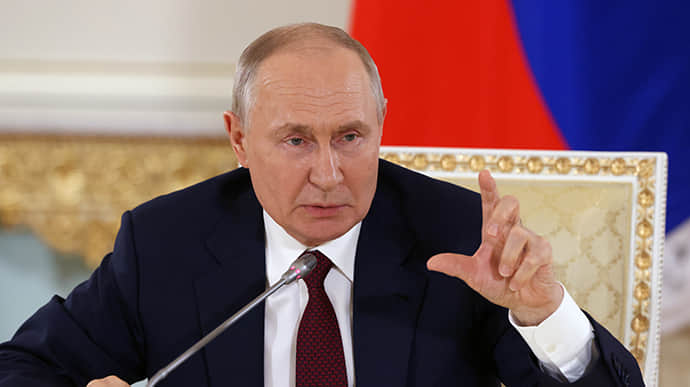 President of the aggressor country, Vladimir Putin, has voiced unverified figures for the alleged military equipment losses of the Armed Forces of Ukraine, which turned out to be even more inflated than the Russian Defence Ministry's reports, during the Eastern Economic Forum organised by Russia.
Source: Russian media outlet Meduza
Details: During the forum, Putin claimed that Ukrainian defenders lost 543 tanks and almost 18,000 armoured vehicles of various classes during their counteroffensive. The president did not specify where he got such data.
Advertisement:
At the same time, the publication noted that on the eve of the forum, the Russian Defence Ministry alleged in its daily report that 11,779 Ukrainian tanks and other armoured vehicles had been destroyed since the beginning of the full-scale war.
Background:
In July 2023, President Volodymyr Zelenskyy said that the losses of the Russian army in the war in Ukraine are several times greater than those of the Ukrainian Defence Forces in an interview with Spanish journalists. "If we talk about the balance [of losses – ed.] between us and Russia, it is big – many times over. They have much more losses," Zelenskyy said.
As of 12 September, Ukrainian Defenders killed 269,760 Russian occupiers and destroyed 4,568 tanks, 8,778 armoured personnel carriers, 315 aircraft and 316 helicopters since the beginning of the full-scale war.
Ukrainska Pravda is the place where you will find the most up-to-date information about everything related to the war in Ukraine. Follow us on Twitter, support us, or become our patron!