Russia is probably preparing for attack on Ukrainian infrastructure in winter – UK intelligence
Saturday, 16 September 2023, 09:26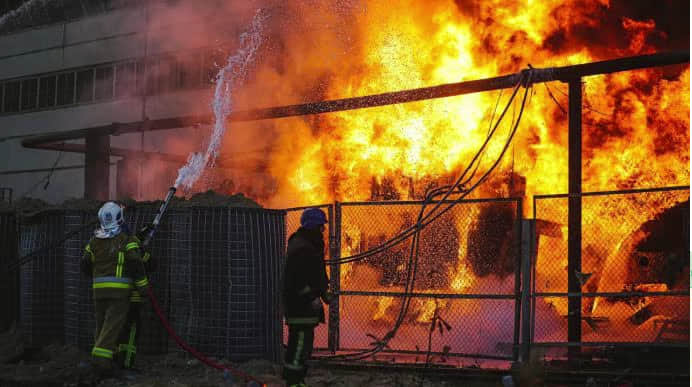 The UK Ministry of Defence expects Russia to launch missile strikes on Ukraine's energy infrastructure in the winter, as it did last year.
Source: UK Ministry of Defence intelligence update for 16 September on Twitter, as reported by European Pravda
Details: UK Defence Intelligence recalled that Russia attacked Ukrainian energy infrastructure from October 2022 to March 2023. The Russian Federation mainly used Kh-101 missiles (AS-23a KODIAK) launched by strategic aircraft from Russian territory for the attacks.
Advertisement:
The ministry stressed that since April 2023, Russia has begun to spend less on air-launched cruise missiles, while Russian leaders stressed efforts aimed at increasing the pace of production of such weapons, citing data from open sources.
Quote: "Russia is therefore likely able to generate a significant stockpile of ALCMs [Air-launched cruise missiles - ed.]. There is a realistic possibility Russia will again focus these weapons against Ukrainian infrastructure targets over the winter."
Note: In a previous review, UK Defence Intelligence assessed the damage caused by a missile strike by Ukraine to the Russian submarine Rostov-on-Don and the landing ship Minsk, which were undergoing dry-dock repairs in Sevastopol .
Ukrainska Pravda is the place where you will find the most up-to-date information about everything related to the war in Ukraine. Follow us on Twitter, support us, or become our patron!