Russia keeps over 50,000 soldiers on Bakhmut front
Sunday, 17 September 2023, 11:36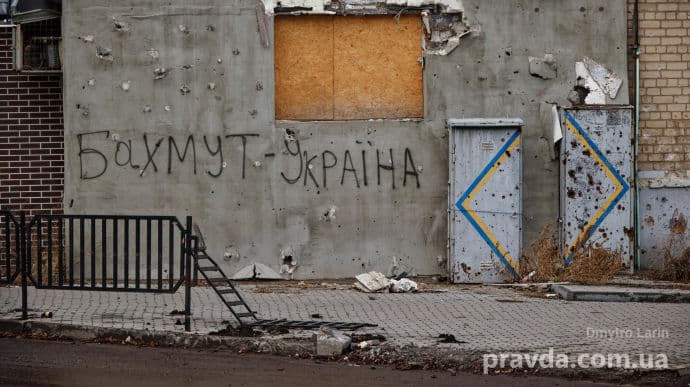 Illia Yevlash, press service chief for Operational Command Skhid (East), has said there are now over 50,000 Russian soldiers deployed on the Bakhmut front, along with equipment.
Source: Yevlash during the national 24/7 newscast
Details: Military officials report that Ukraine is gaining ground on the southern flank of the Bakhmut front, driving Russians out from their previously occupied positions.
Advertisement:
Quote: "There are 52,000 Russian personnel on the Bakhmut front and approximately 274 tanks, over 1,000 armoured vehicles, as well as 150 artillery systems and a few more than 120 multiple-launch rocket systems."

Ukrainska Pravda is the place where you will find the most up-to-date information about everything related to the war in Ukraine. Follow us on Twitter, support us, or become our patron!