Germany announces new military aid package for Ukraine worth EUR 400 million
Monday, 18 September 2023, 20:59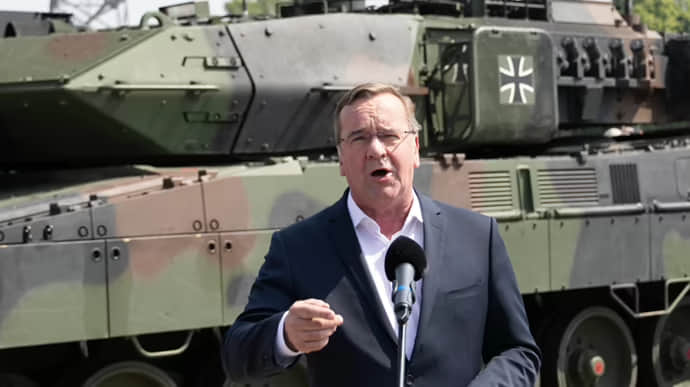 German Defence Minister Boris Pistorius has announced the preparation of a new EUR 400 million military aid package for Ukraine in defence against the Russian aggressor.
Source: Pistorius in an interview with Bild
Details: The head of the German Defence Ministry said that the new package of military assistance to Ukraine includes explosive ammunition, mortar ammunition and missiles.
Advertisement:
"Because ammunition is what Ukraine needs most in its defensive struggle against a brutal war of aggression," Pistorius stressed.
Also, Pistorius added, Ukraine will receive armoured vehicles, mine clearance systems, winter clothing and generators. In total, the package will cost EUR 400 million.
The statement of the German Defence Minister was made before the meeting of the Ukraine Defence Contact Group at the American Ramstein Air Base. It is expected that Berlin may also offer to expand the training of Ukrainian servicemen.
According to the German government, the total amount of military assistance funded from February 2022 to Ukraine until the end of 2023 is EUR 5.4 billion. This amount takes into account both the equipment already provided and the package that is planned to be sent.
In May, the German Ministry of Defence officially announced the provision of military assistance to Ukraine in the amount of EUR 2.7 billion, which was the largest package since the beginning of the Russian full-scale invasion.
Ukrainska Pravda is the place where you will find the most up-to-date information about everything related to the war in Ukraine. Follow us on Twitter, support us, or become our patron!