Crimean Bridge covered with smoke screen, traffic stopped
Friday, 22 September 2023, 10:44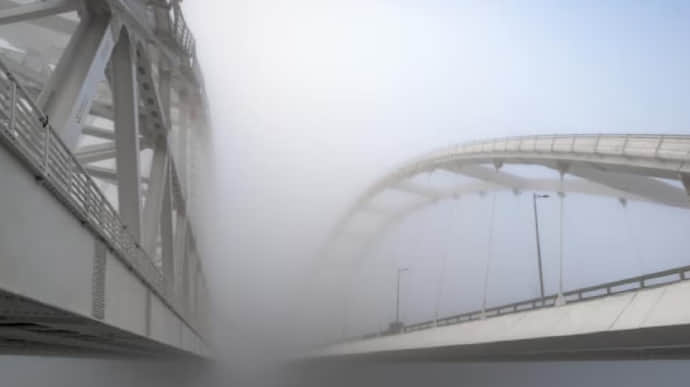 The occupation authorities blocked traffic on the Crimean (Kerch) Bridge across the Kerch Strait today (Friday, 22 September).
Source: Kremlin-aligned news agency Kryminform (Crimea Inform)
Details: It has been reported that the Crimean (Kerch) Bridge was closed on Friday, 22 September, a smoke screen appeared in Sevastopol Bay, and the movement of maritime traffic in the city was halted.
Advertisement:
No other details are available at this time.
Background: Ukraine's Defence Intelligence reported on a series of activities under the ongoing special operation in Russian-occupied Crimea. The Security Service of Ukraine and the Navy also regularly carry out special operations on the Ukrainian peninsula.
Ukrainska Pravda is the place where you will find the most up-to-date information about everything related to the war in Ukraine. Follow us on Twitter, support us, or become our patron!