​​Russian airstrike on Beryslav: Death toll rises
Monday, 25 September 2023, 16:57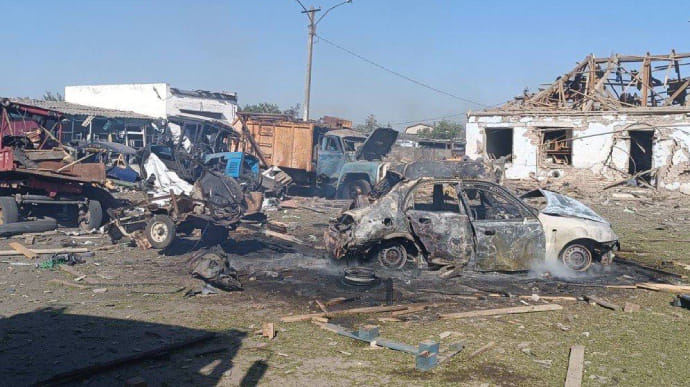 The death toll from a Russian airstrike on the city of Beryslav, Kherson Oblast, has risen to three.
Source: Oleksandr Prokudin, Head of the Kherson Îblast Military Administration, on Telegram
Details: The official confirmed the death of a 55-year-old man who suffered fatal injuries in the attack on Beryslav.
Advertisement:
Prokudin says doctors tried to save his life in the morning, but his injuries were too severe.
Quote: "In total, the Russian airstrike on the city took the lives of three people, and another woman is in hospital.
My condolences to the families of the deceased! A speedy recovery to the wounded!"
Ukrainska Pravda is the place where you will find the most up-to-date information about everything related to the war in Ukraine. Follow us on Twitter, support us, or become our patron!