Drone hits industrial facility in Bryansk, Russia
Thursday, 7 September 2023, 21:57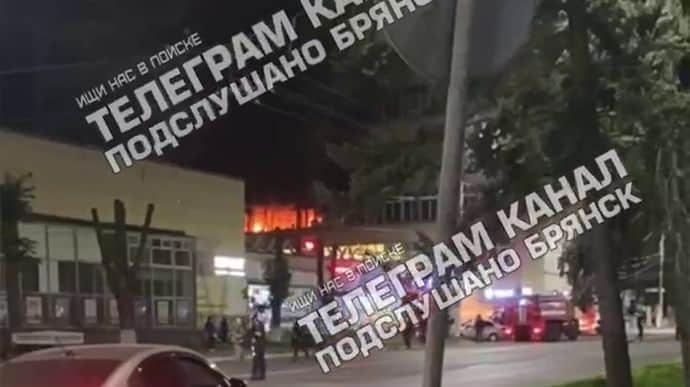 Alexander Bogomaz, the governor of Bryansk Oblast in the Russian Federation, says a drone has attacked an industrial facility in Bryansk. Russia's Defence Ministry is claiming that one of two drones was destroyed in the air.
Source: Alexander Bogomaz; Russia's Defence Ministry on Telegram; Russian Telegram channels
Details: Bogomaz claimed that Ukrainians had launched an attack "on an industrial facility in the city of Bryansk, using a UAV".
Advertisement:
An administrative building caught fire as a result.
There were no casualties.
Fire brigades, response teams and emergency services are working at the scene, the Russian governor said.
At the same time, the Russian Defence Ministry claimed that on the evening of 7 September, "two unmanned aerial vehicles were intercepted over Bryansk by the regular air defence systems, and one of them was destroyed in the air".
Local residents said the explosion was heard near the Kremniy El plant, which produces microelectronics.
Ukrainska Pravda is the place where you will find the most up-to-date information about everything related to the war in Ukraine. Follow us on Twitter, support us, or become our patron!