Opponent of aid to Ukraine no longer running for House of Representatives
Thursday, 19 October 2023, 19:08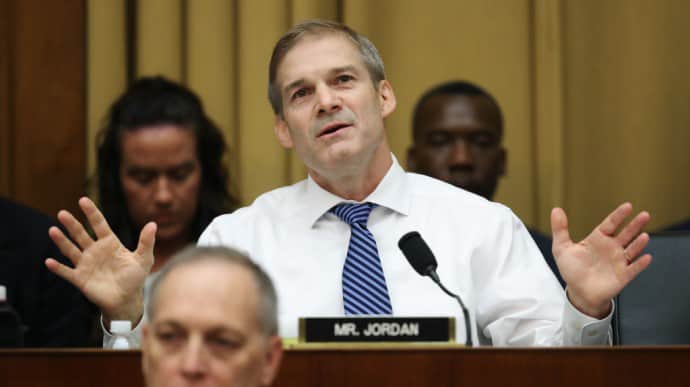 Far-right Republican Jim Jordan decided to withdraw his candidacy for the post of Speaker of the US House of Representatives and instead support the temporary expansion of the powers of Acting Speaker Patrick McHenry.
Source: European Pravda, citing The Washington Post
Details: The media outlet writes that after two unsuccessful rounds of voting for Jordan on Tuesday and Wednesday, Republicans made it clear that he did not have enough support to be elected speaker.
Advertisement:
At the same time, the TV channel CNN claims that the far-right Republican has not abandoned the idea of competing for the post of chairman of the Lower House of Congress but will not initiate a vote on Thursday to try to collect additional votes.
However, CNN, as well as the Washington Post, report that Jordan is inclined to support the resolution on granting powers to interim speaker Patrick McHenry. This will allow the House of Representatives to vote on the federal budget, including assistance to Ukraine.
Jim Jordan is one of the most active supporters of former US President Donald Trump and an opponent of increasing aid to Ukraine.
Background:
On 3 October, Kevin McCarthy lost his position as Speaker of the House of Representatives. This happened under pressure from the far-right wing of his Republican Party, where McCarthy was accused of collaborating with Democrats and making a "secret deal" to help Ukraine.
At the same time, the US House of Representatives cannot pass new laws, including those on assistance to Ukraine, until a new speaker is elected.
Support UP or become our patron!