Commander-in-Chief of Ukrainian Armed Forces visits Air Force control point
Wednesday, 25 October 2023, 20:53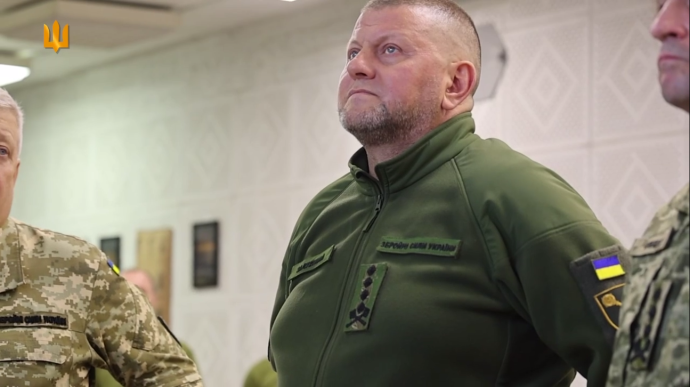 Valerii Zaluzhnyi, Commander-in-Chief of the Armed Forces of Ukraine, visited one of the control points of the Air Force on 25 October.
Source: Zaluzhnyi on Facebook
Quote: "I discussed key issues related to the strengthening of air defence, the use of aircraft weapons and the cover of critical infrastructure facilities in the autumn-winter period with the Chief of the General Staff and the commander of the Air Force."
Advertisement:
Details: Zaluzhnyi thanked the pilots, anti-aircraft gunners, specialists of the radio-technical forces, EW, communications and logistics, and defence intelligence officers of the Air Force, who ensure the achievement of necessary results every day.
Support UP or become our patron!